Dashboard Overview
What is Dashboard?
Dashboard provide access to all your active and inactive workflows. It also provides insights on workflow executions. Additionally, it provides accessibility to manage workflows and profiles.
Here's a sample image of a dashboard: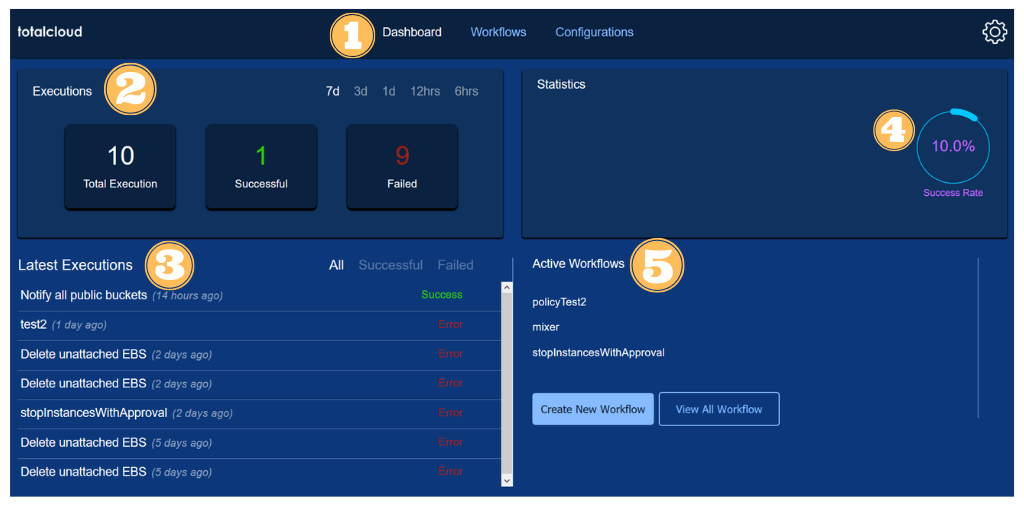 represents the different tabs available in the dashboard.

Dashboard tab: Provides an overview of workflows' execution
Workflows tab: Provides a list of all the active and inactive workflows
Configurations tab: Helps create different profiles, AWS configurations, and Slack integration.

provides an overview of total number of executions, number of successful workflow executions, and number of failed workflow executions segregated by week, day(s) or hours.
provides the list of all the latest workflows, including successful and failed.
shows the success rate of the entire profile
shows the list of recent active workflows, and provides shortcut to Create New Workflow page or Workflows tab.
Working with Workflows Tab
The Workflow tab provides the list of all the active and inactive workflows. You can perform following actions using this tab:
View the list of all the workflows
Edit a workflow, if you wish to do so
View details of each workflow, such as successful executions and failed executions
View policies attached to a workflow
Create a new workflow
Enable or disable a workflow
View a workflow's last run and last edited information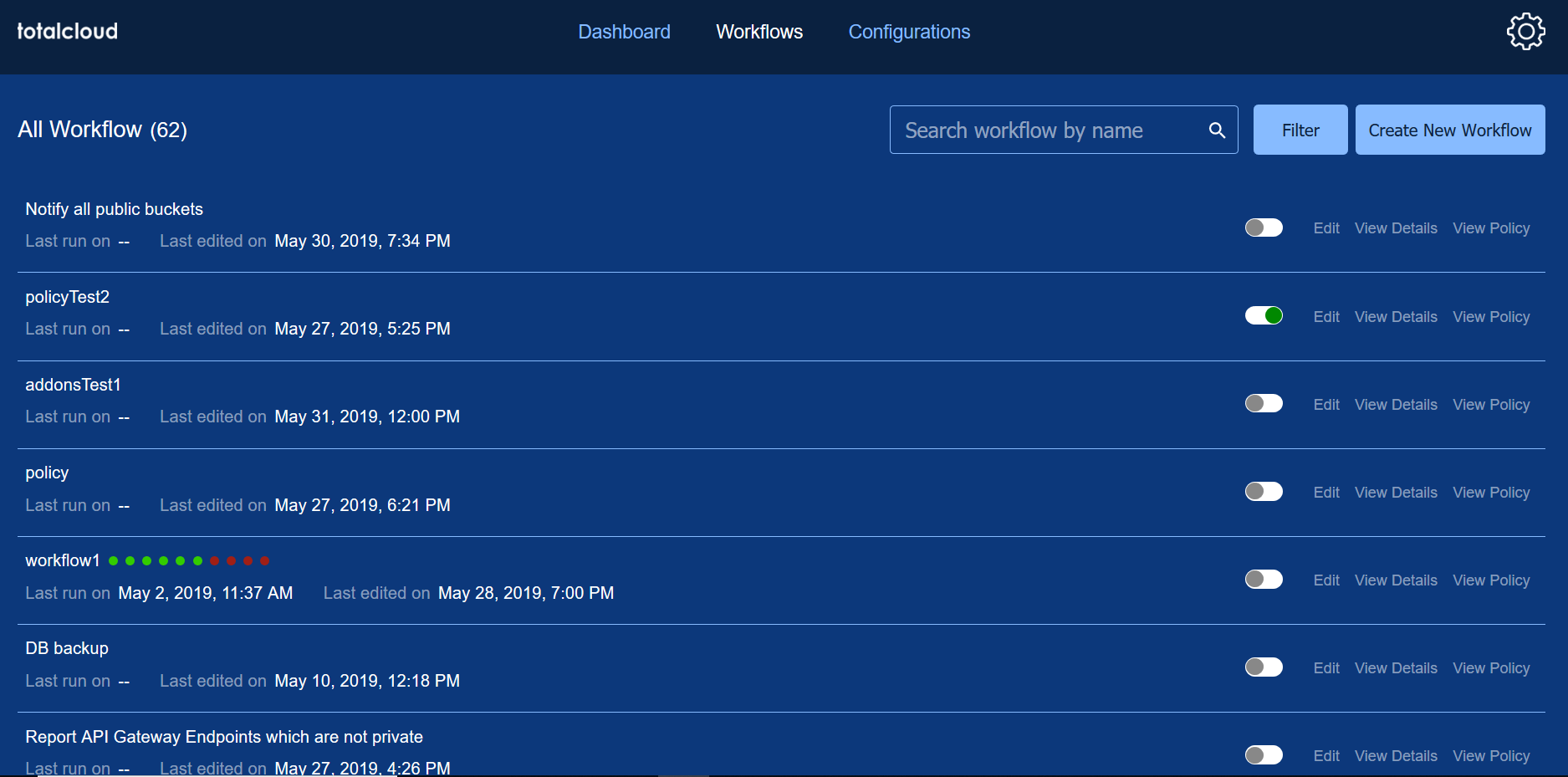 Working with Configurations Tab
The Configurations tab helps you create different profiles, AWS configurations, and Slack integration. You can perform following actions using this tab:
Create new profiles and configure AWS
Edit and delete existing profiles
Configure Slack channel to TotalCloud to enhance your collaboration experience using workflows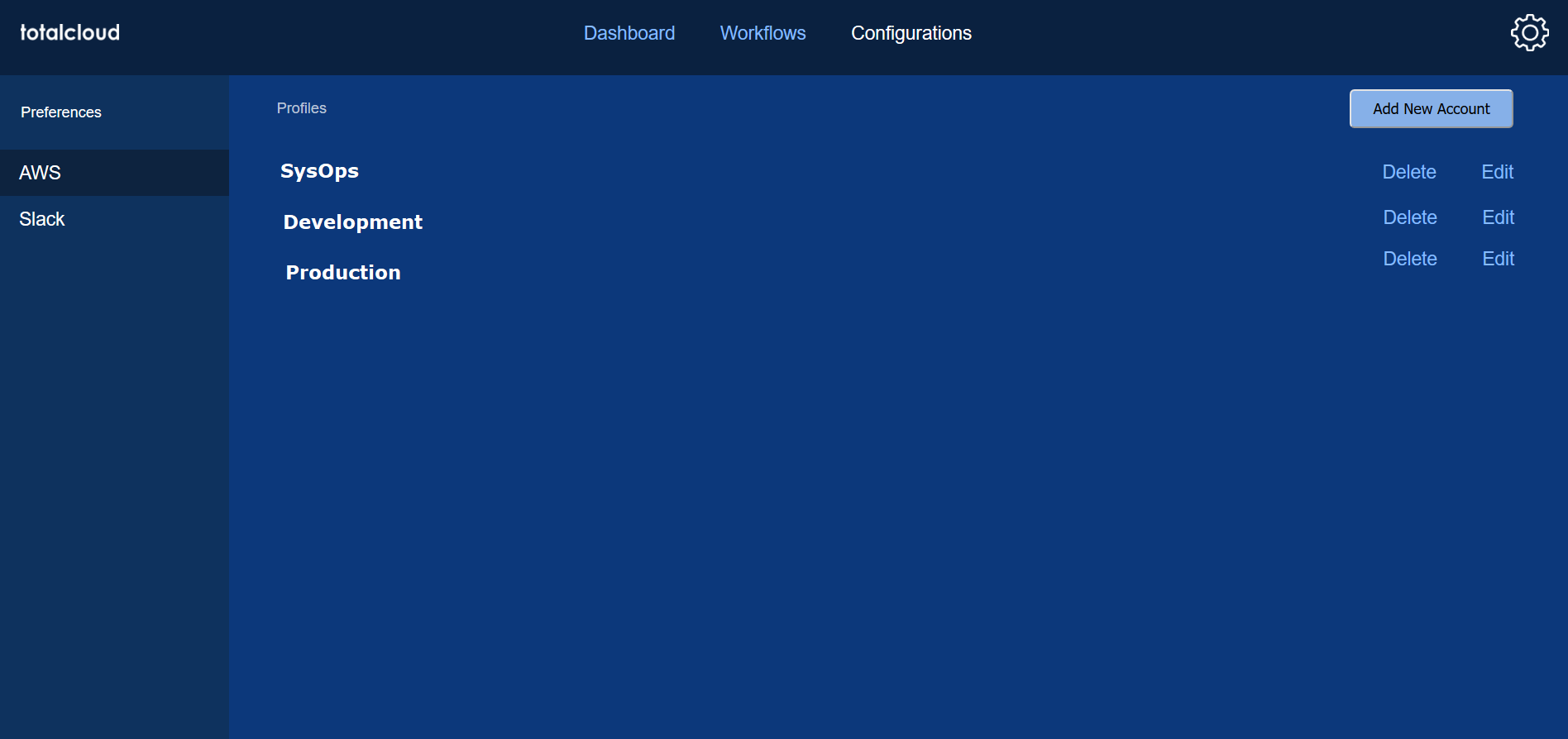 ---
---