Creating Your First Workflow
Workflow is a logical flow of several activities in the form of nodes. The Workflow executes these activities on your behalf. You can define several conditions under each node of the Workflow to set up a logical flow of activities. 
To create a Workflow, follow the below steps:
Sign in into TotalCloud App at app.totalcloud.io.
Go to Workflows.
After creating a profile, click on Create New Workflow button available in the main dashboard.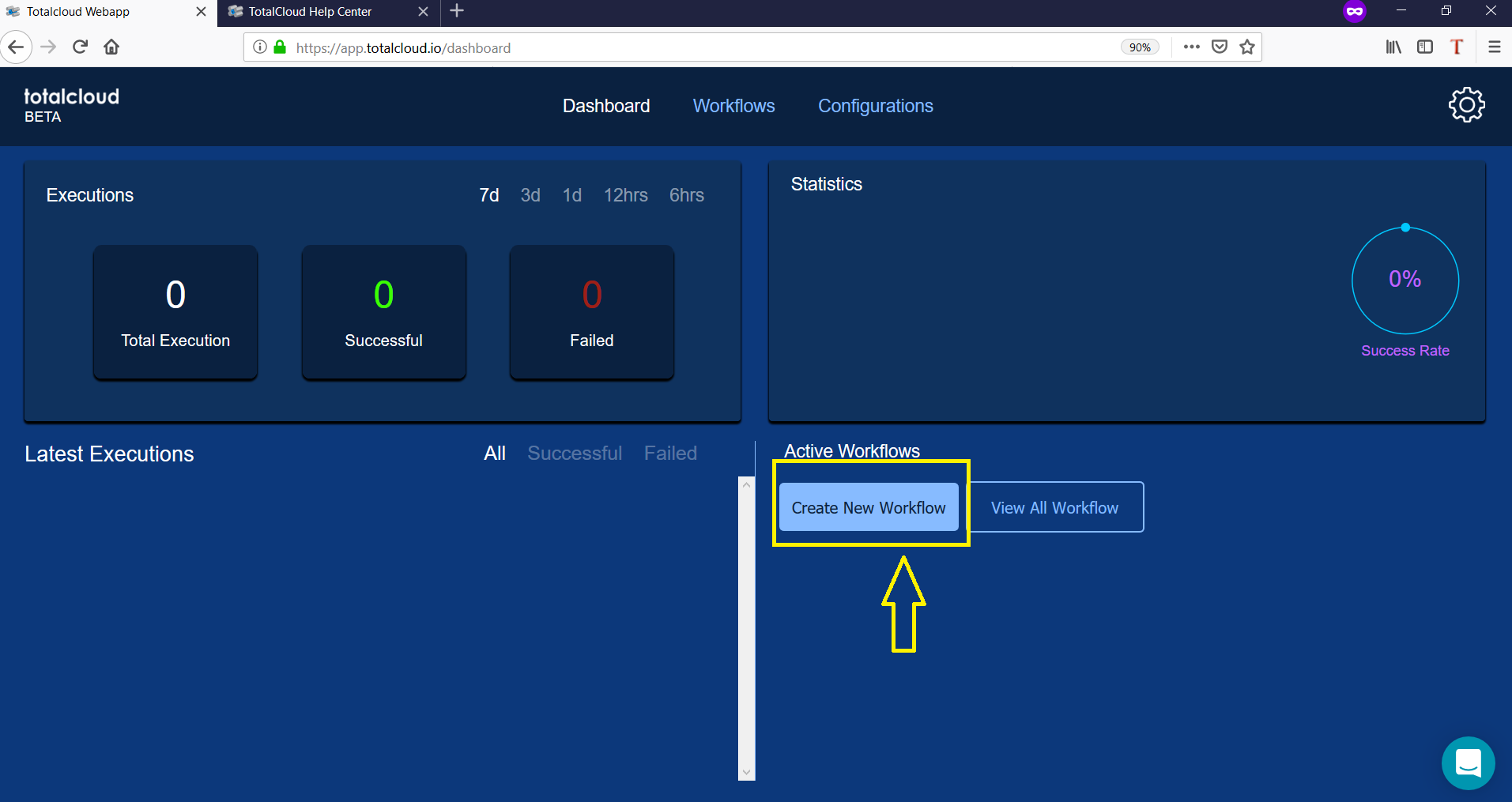 There are two ways of creating a new workflow:
Pick as per your convenience: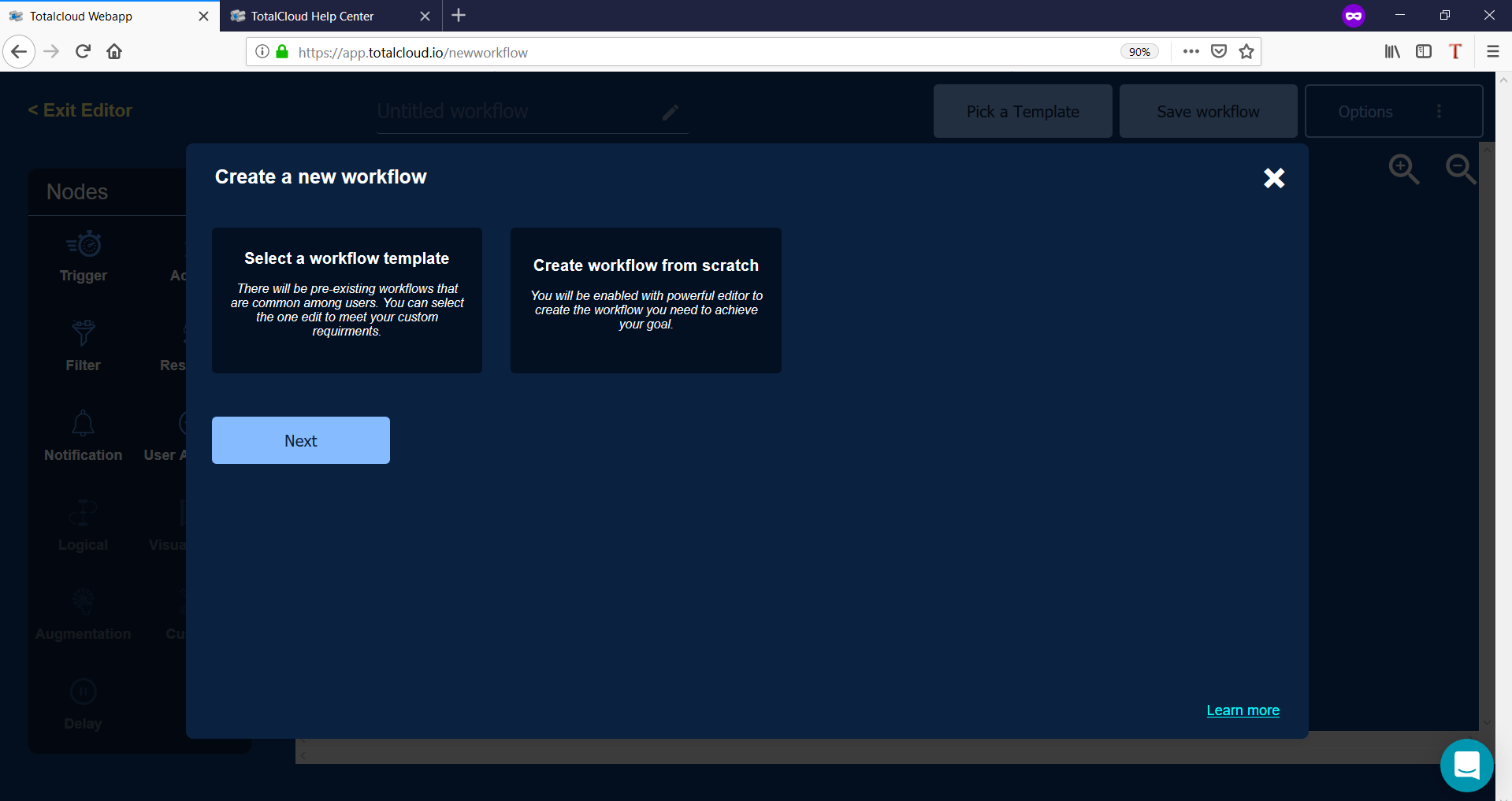 If you pick a template, make changes to each node as per your requirement. If you start from scratch, use the nodes from the tool set and create your own workflow.
---
---