Create Your Own Workflow
If you decide to create your own workflow, follow the steps as shown below:
Create a New Workflow will direct you to an empty editor. Give a name to the Workflow as shown in the image below.
Click on the node icons available on the left navigation menu to drop the nodes in the editor, after you decide on the type of nodes you require for your workflow. Refer the above and below images to see how they look. While choosing the nodes, think of all the sequence of actions you take personally using AWS CLI or the console. This will help you quickly decide on the type of nodes you need for a workflow. To know more about nodes, click here.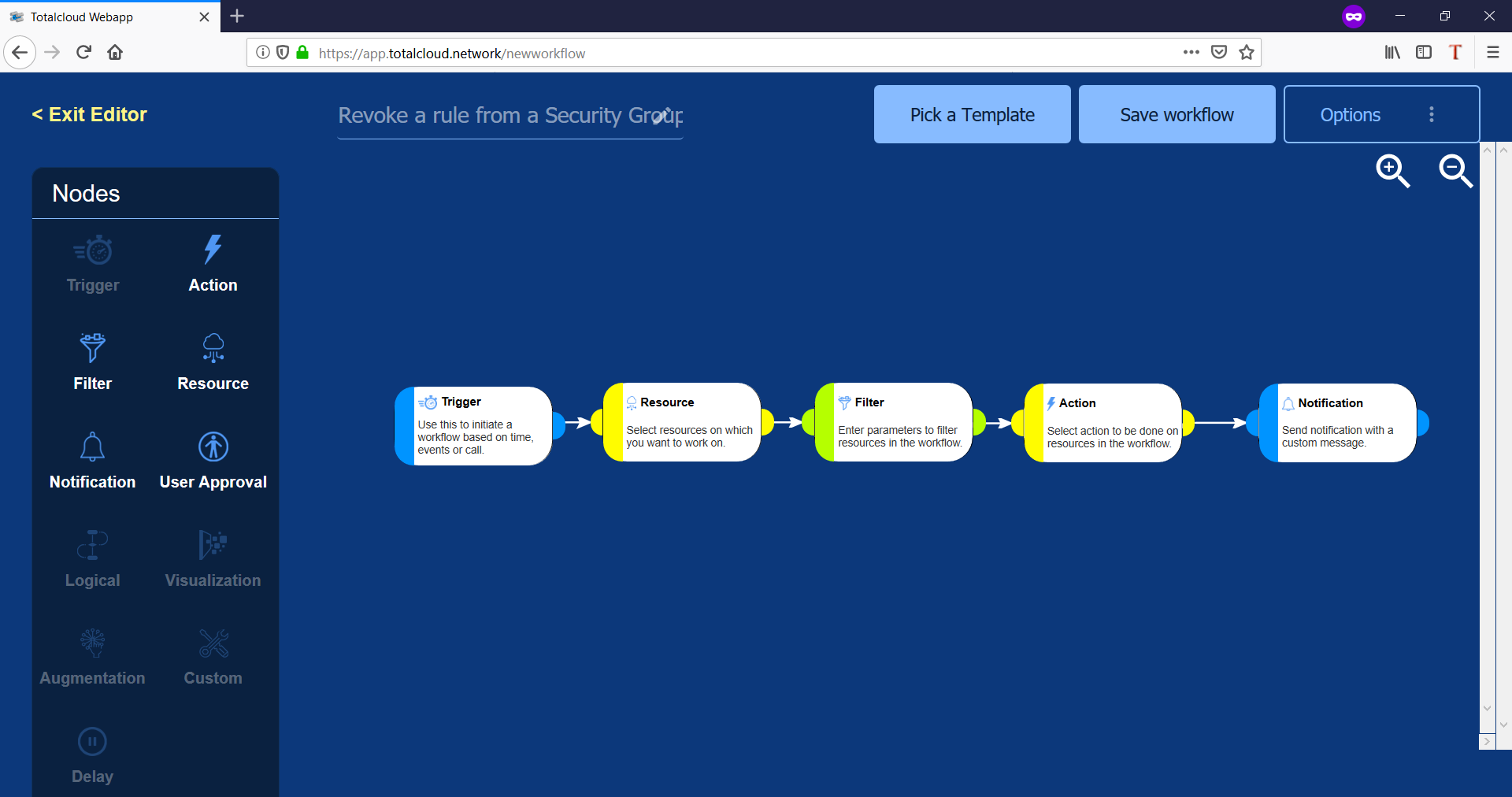 Note that a Workflow must always start with a trigger.
Once you drop the nodes you want for your workflow, double click on each node to start defining the parameters.
Example: Running a workflow from Monday to Friday, at 9am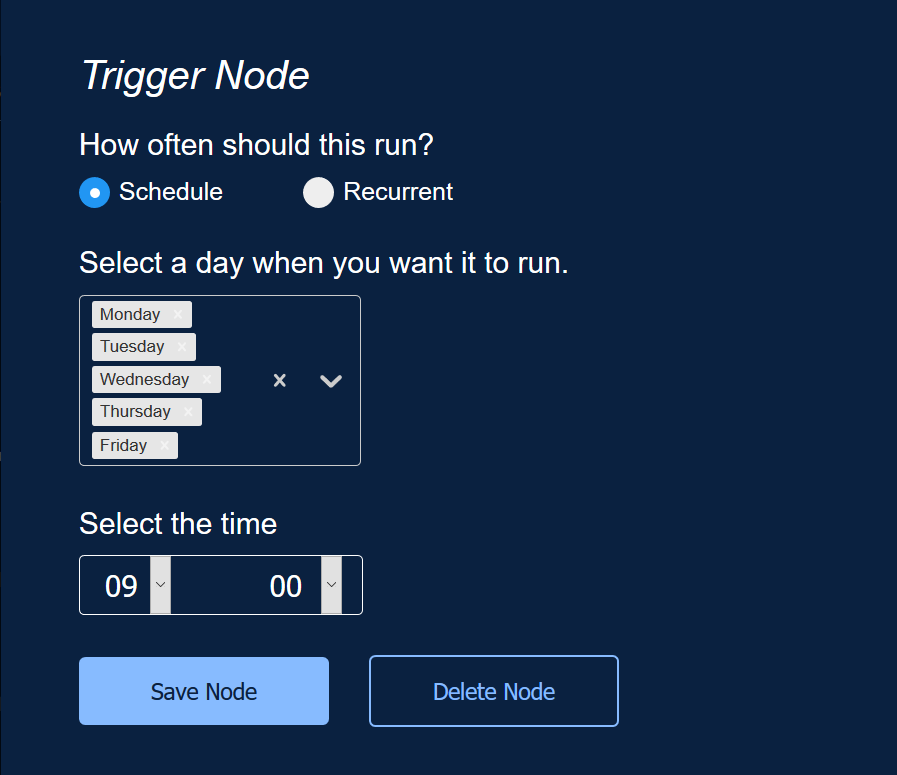 Click on Delete Node to discard a node.
Connect all the nodes with connector arrows. Keep your mouse cursor on the right end of the node and drag it till the consecutive node to connect two nodes.
Post connecting all the nodes, save the workflow and validate it or test run it. After you validate a workflow, you might be prompted to add certain policies to the IAM role in AWS console. Do as directed in the workflow for a seamless experience.
Once your workflow is up and running, you can quickly access it via TotalCloud dashboard.
If you face any issue in running or validating a workflow, get in touch with us on the chat portal or drop an email at support@totalcloud.io
---
---