Create Workflows From Scratch
Create Workflows From Scratch
Use the powerful TotalCloud Editor to create workflows that accomplish any AWS task you have
.
Login to the TotalCloud WebApp
.
.
After logging in, click on Editor. Select Create workflow from scratch, and click Next.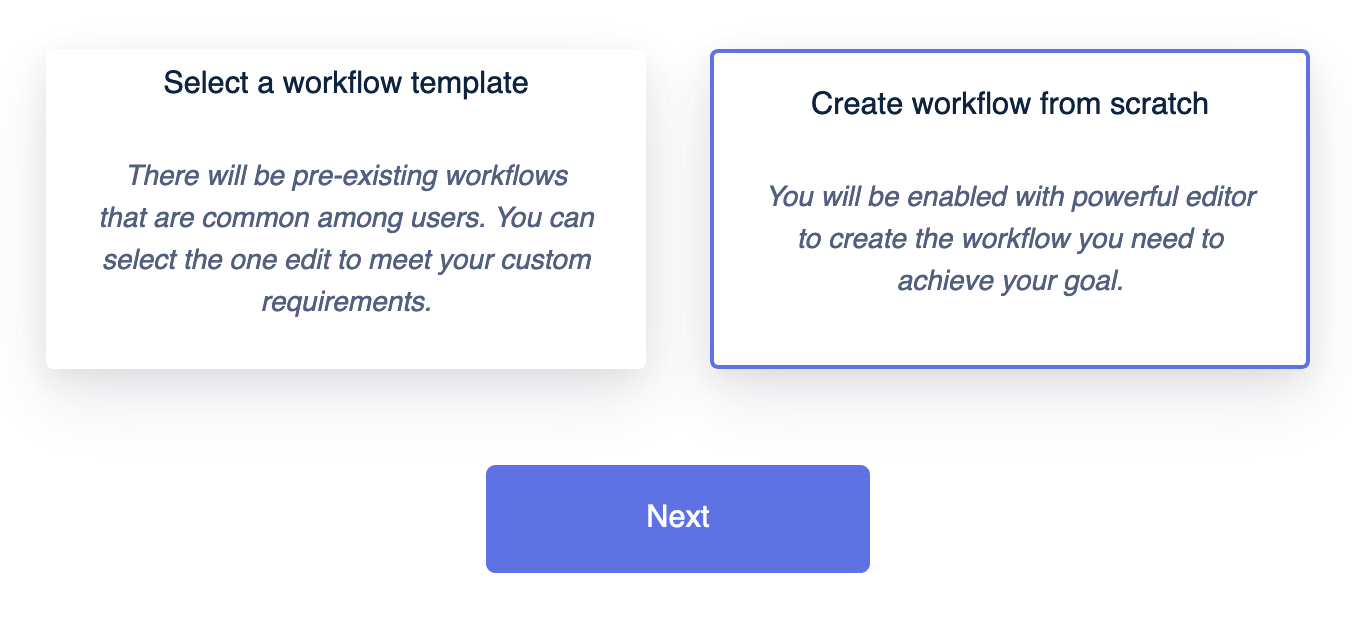 You can see how to adopt a workflow from a template
here
.
.
This will open the Editor. Click the '+' after the trigger node to add another node.
The Trigger Node must be the first node of every workflow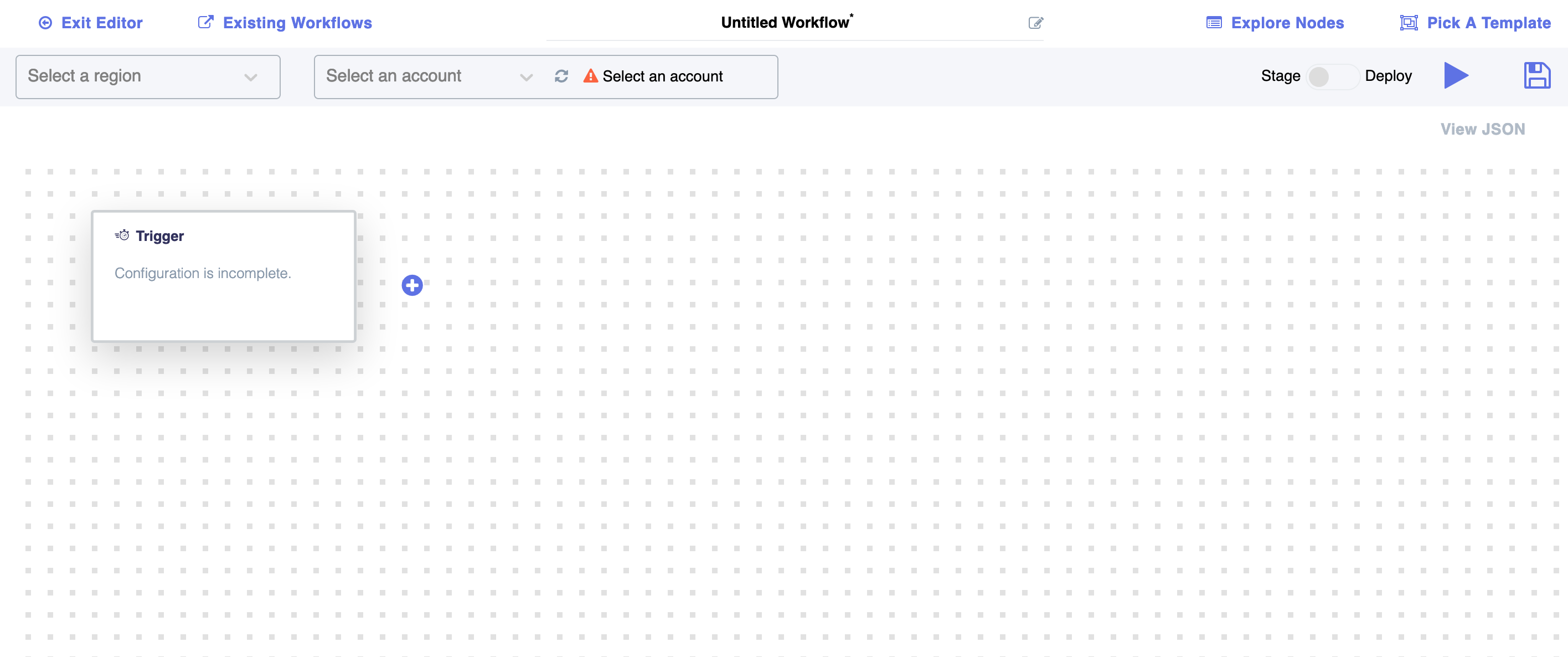 A Resource Node/Action Node are the recommended nodes after the Trigger for most usecases
.
We can now create our first workflow to stop EC2 instances every evening. Click here.
Did You Find This Article Helpful?