Create Workflows Using Templates
Create Workflows Using Templates
A workflow is a logical sequence of basic building blocks called nodes. A template is a workflow blueprint made by TotalCloud. It can either be deployed directly or customised by you in The Editor.
.
Login to the TotalCloud WebApp
.
Ensure that your AWS credentials have been validated.
.
After logging in, click on Templates. This shows the list of published templates.
.
Search for the desired workflow, and select the checkbox on the left.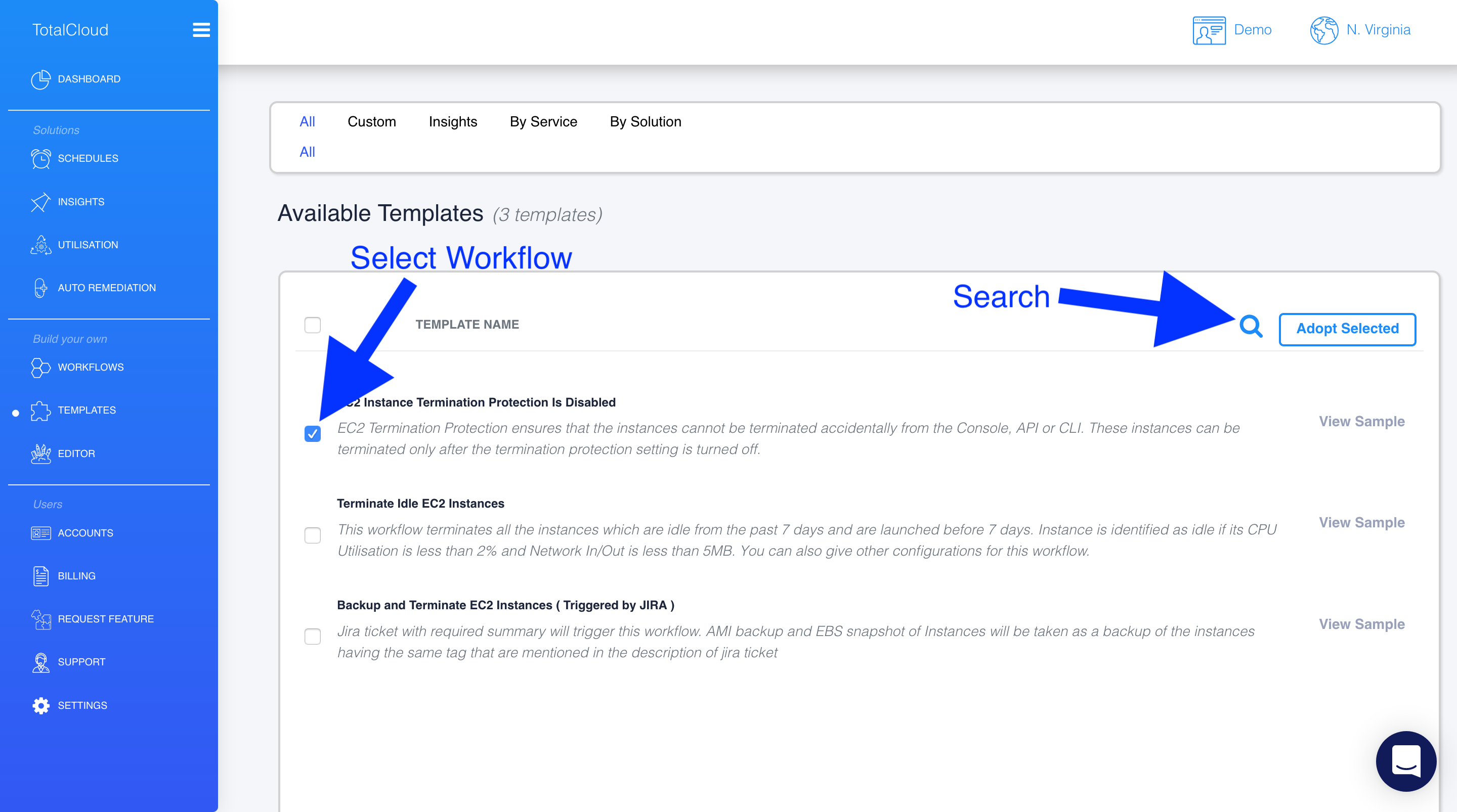 .
Click Adopt Selected.

Adopt Directly is used to deploy the workflow without making any changes.
Customise is used to make changes to the workflow before deploying or running.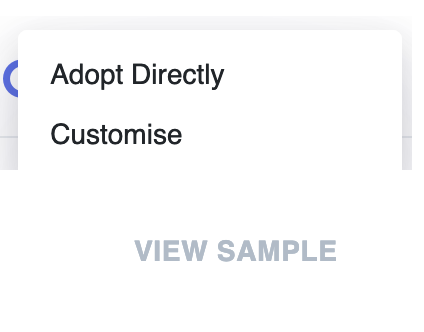 .
Adopt Directly
.
You will be asked to select the account to be used and the region to deploy the workflow in. You will receive a Validation Successful message (If not, ensure your policies are validated). Click Proceed to deploy the workflow.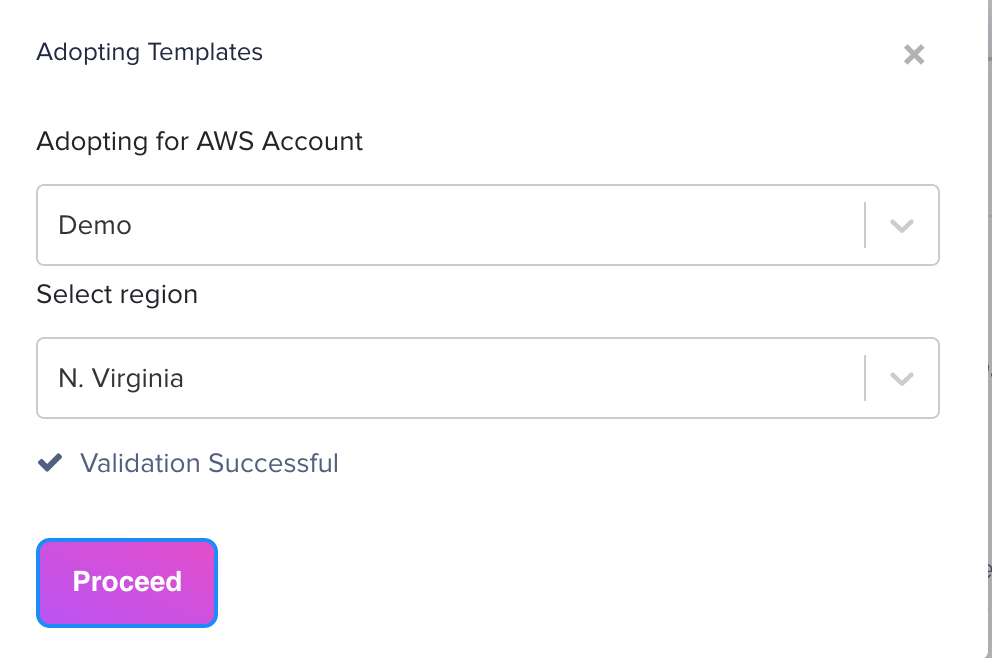 .
The workflow can now be seen under the Deployed category in the Workflows page.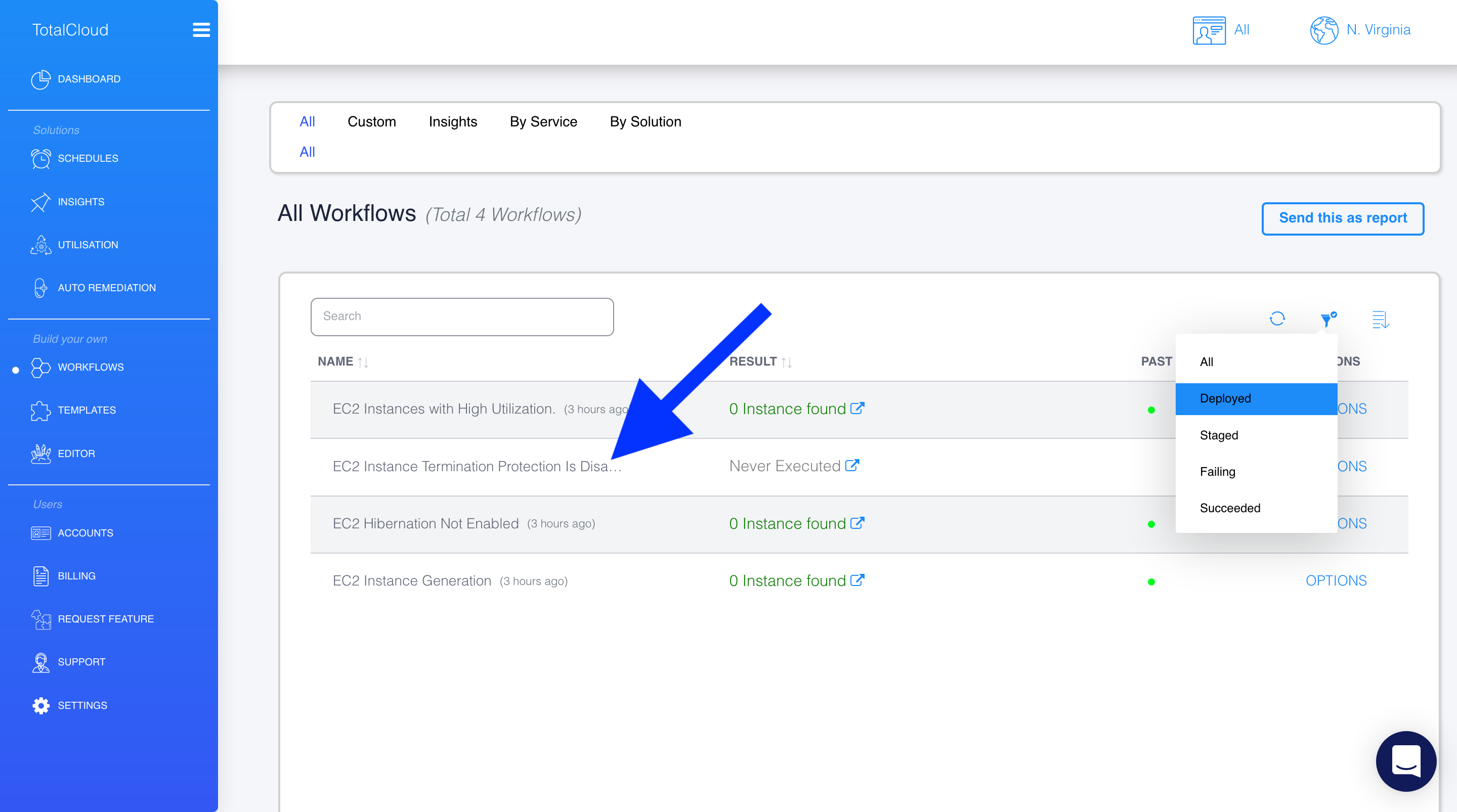 .
Customise
.
Choosing Customise will open the workflow in the Editor, allowing you to make changes to it.

.
After making changes, you can choose to Save, Run or Deploy the workflow. More on those here.
Did You Find This Article Helpful?