Adding Slack Webhook URL in TotalCloud
Here are the steps to add the generated webhook URL in TotalCloud:
Login to TotalCloud web app.
Click Accounts
Click Slack in the 'Added Accounts' pane.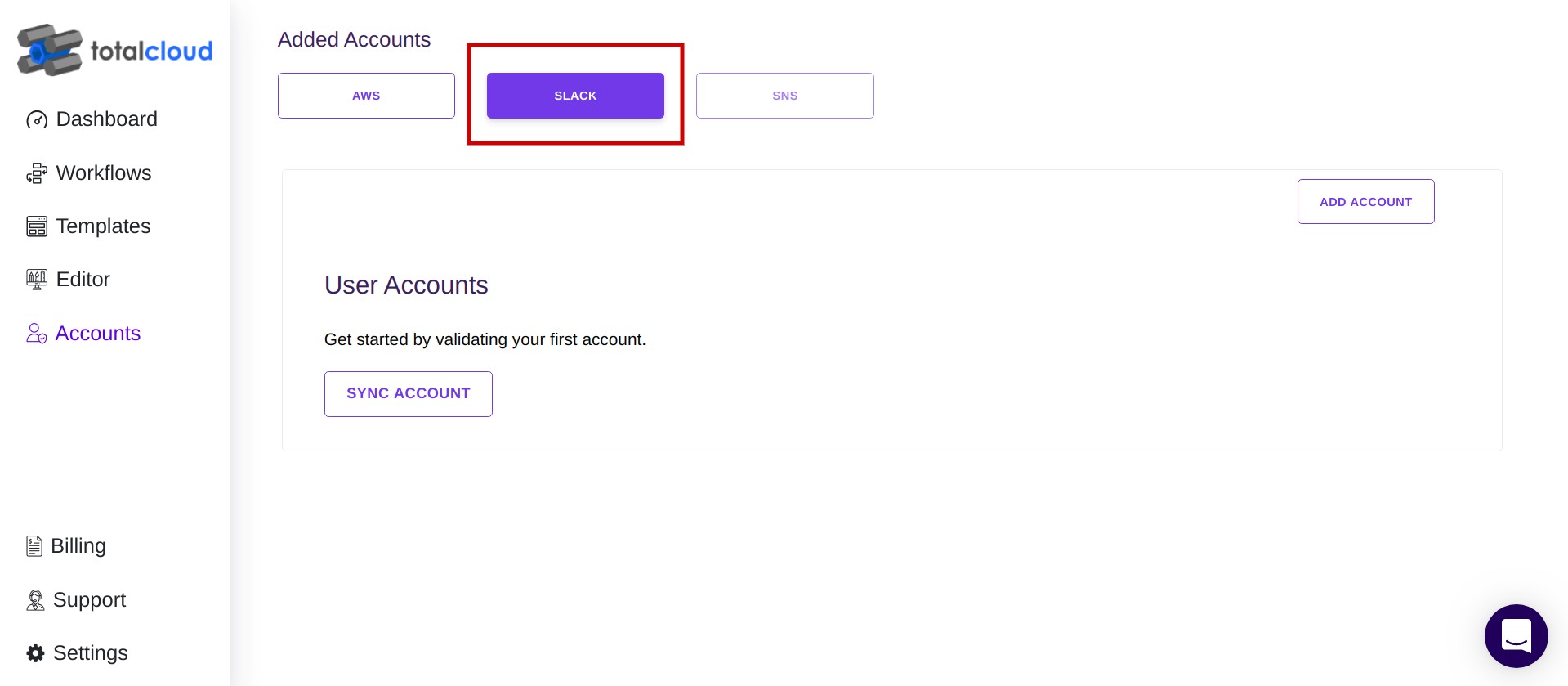 Click Sync Account.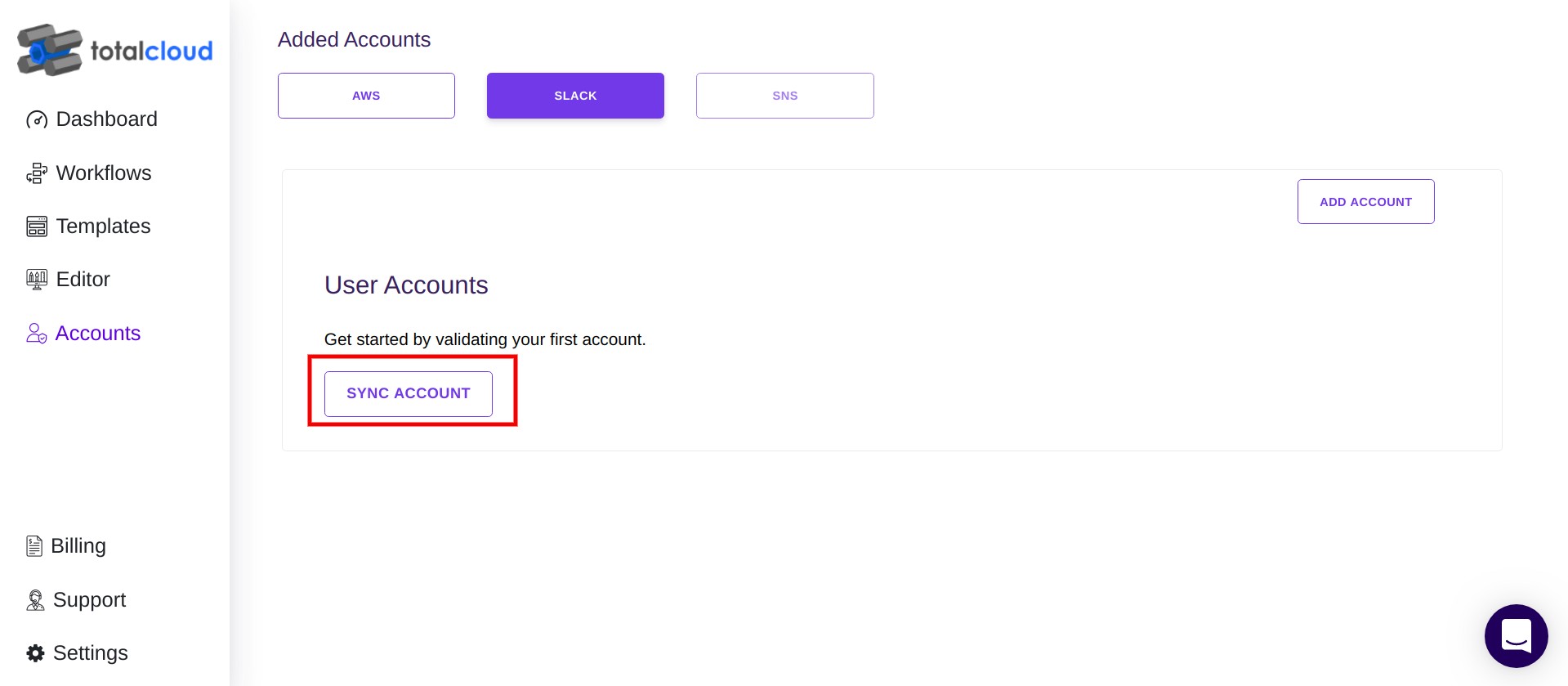 Paste the webhook URL copied from Slack.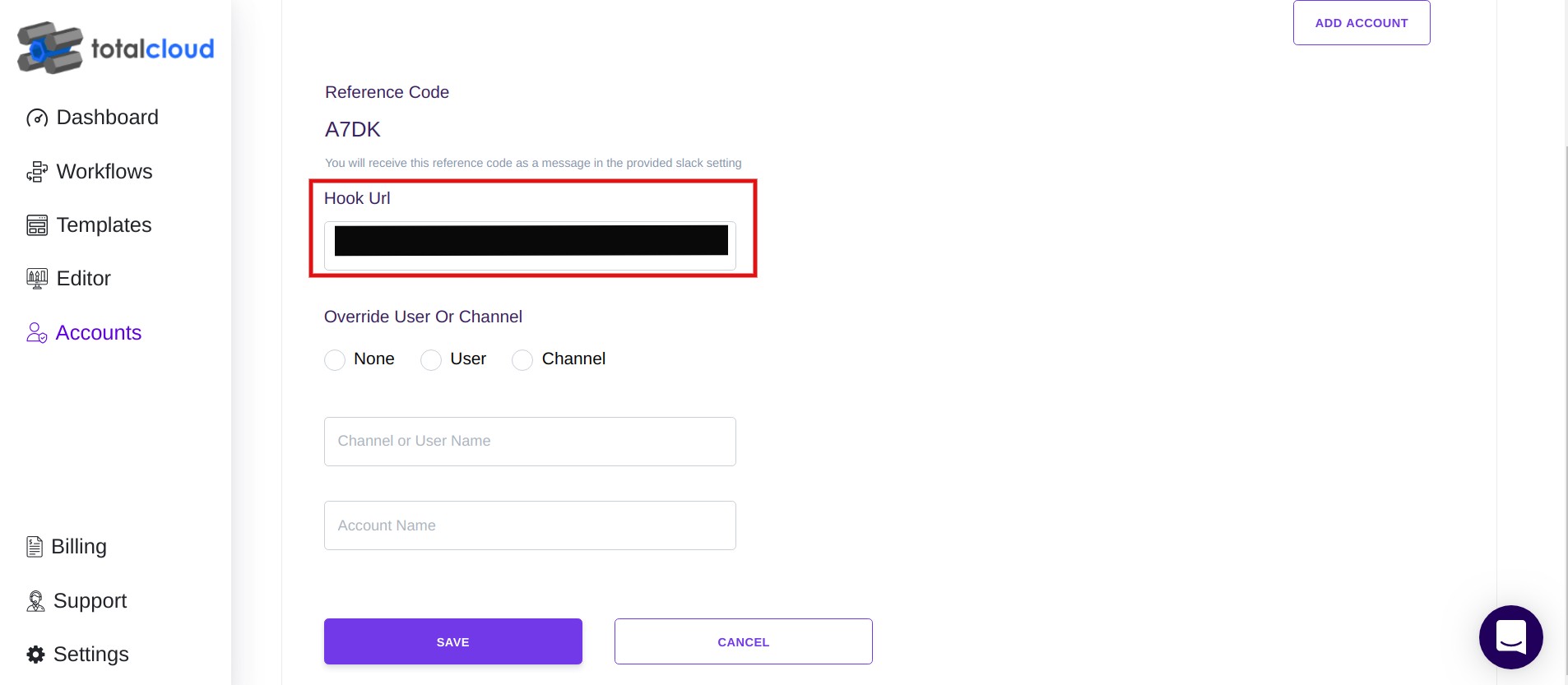 Select Channel or User.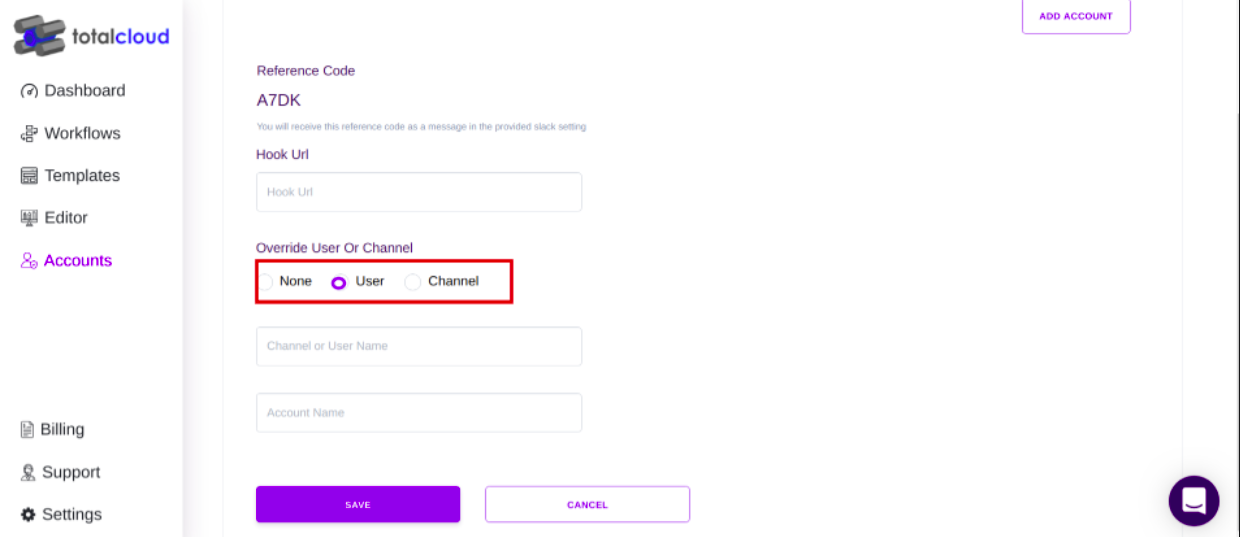 Enter the name of the Channel or the User depending on the previous selection. This Channel/User will receive the notification from TotalCloud.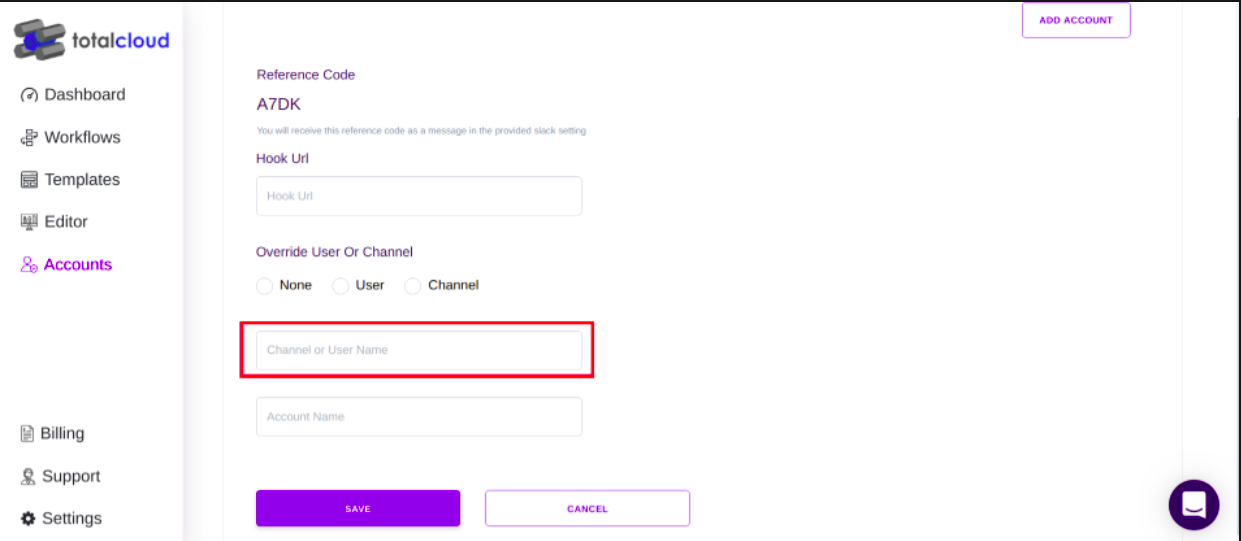 Enter the name that you want to give to that account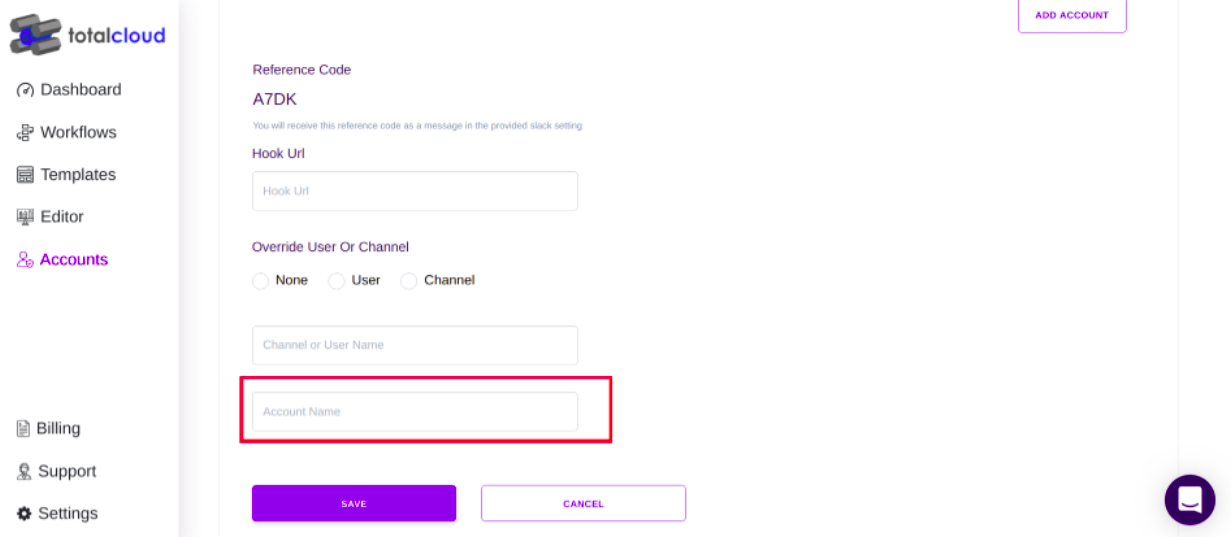 Click Save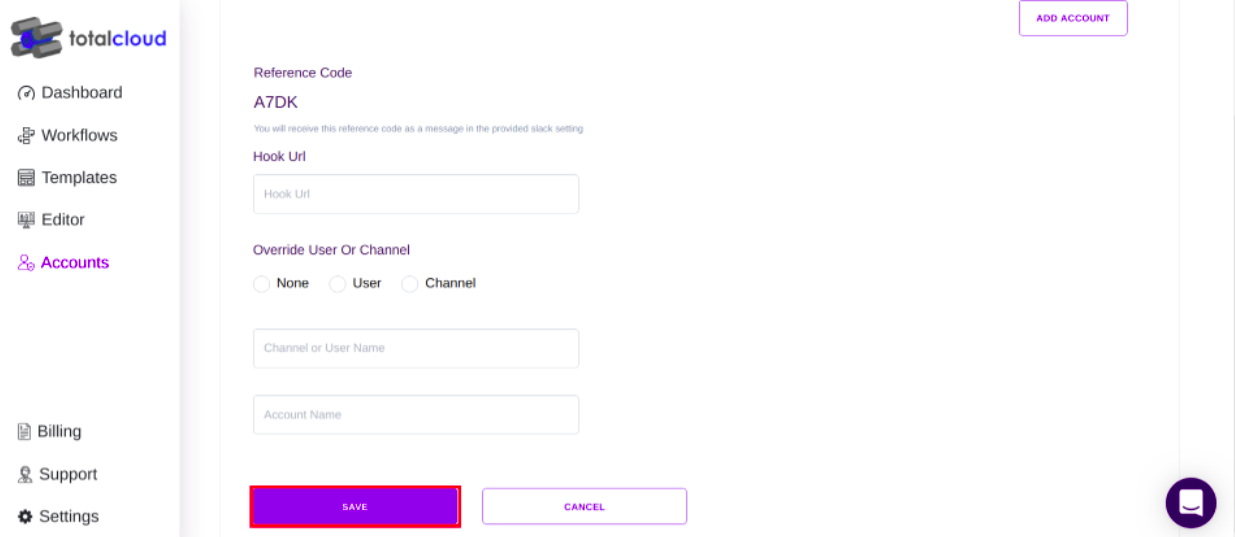 The Channel or User will receive an OTP from TotalCloud, that will also be shown in the TotalCloud web app. You have to confirm whether the OTP received is same as the OTP mentioned in the web app.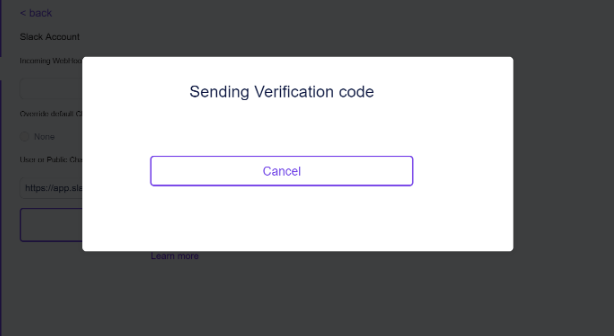 Click Save when the OTP's match.
Click Save Account.
---
---