Updated by Jayashree Hegde
You can configure your AWS account on TotalCloud using either a Role or Key.
Using a Key
In the AWS Management Console, go to IAM.
.
Click Users, and then select Add user.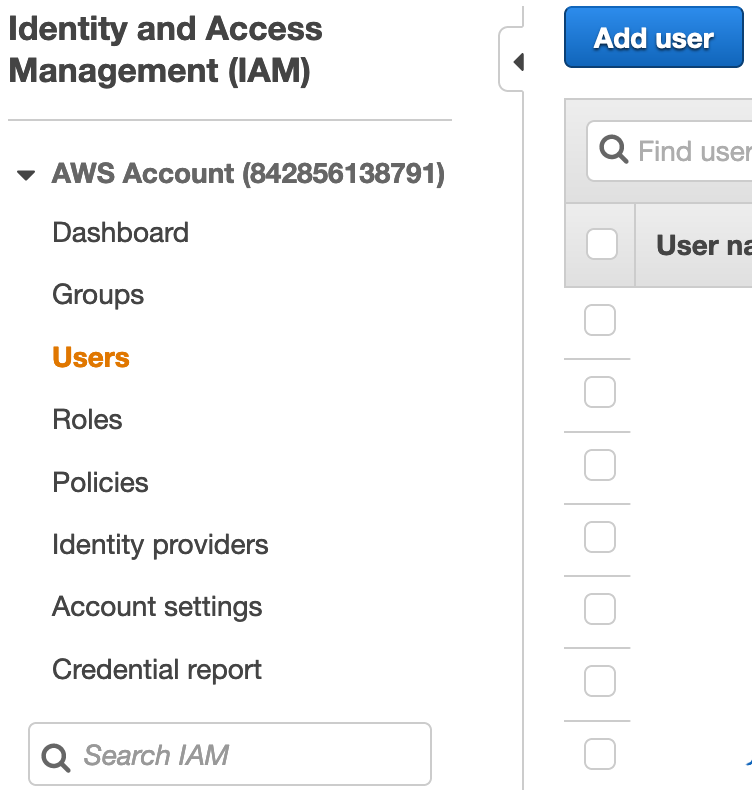 .
Enter a User name and check Programmatic access. Click Next: Permissions.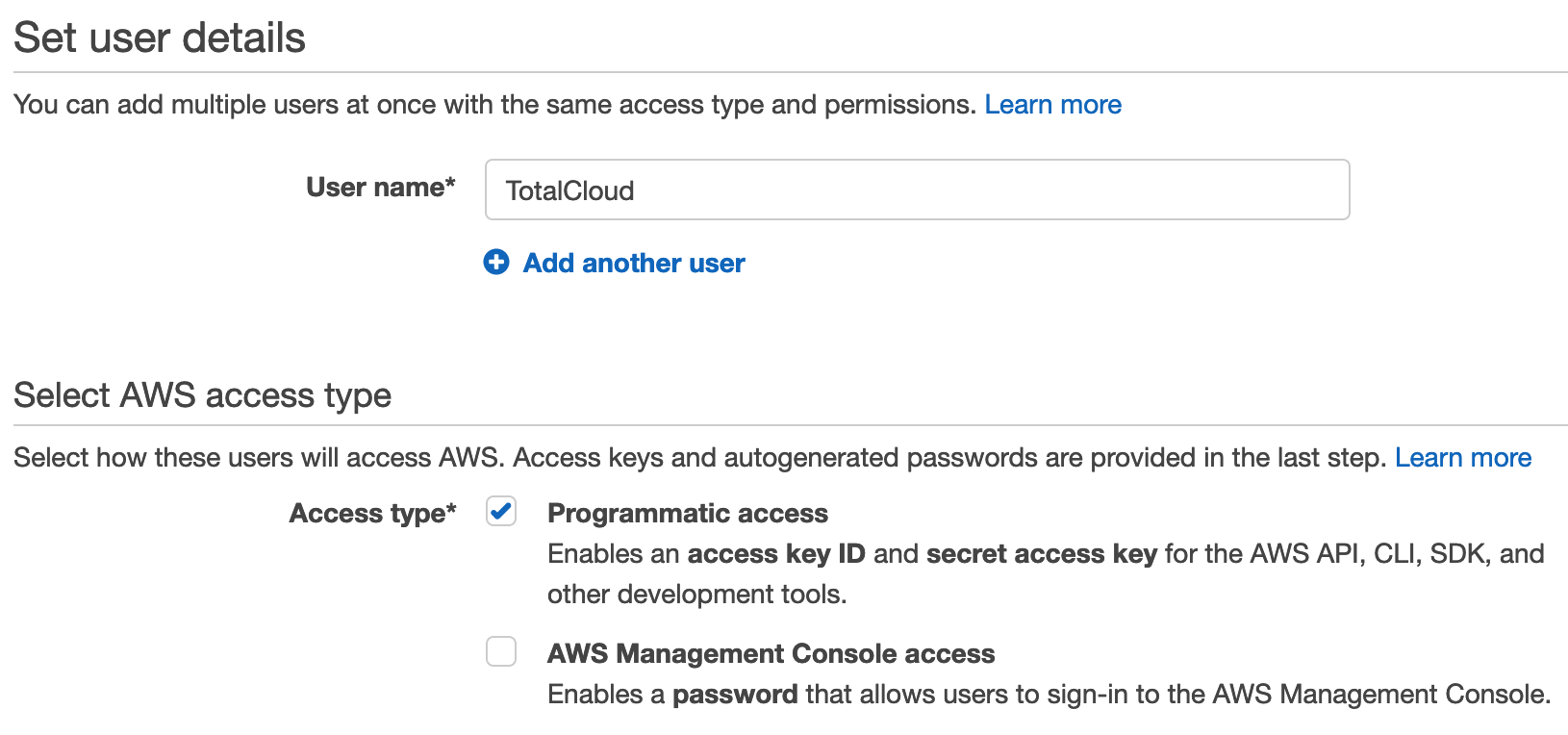 .
In the Set permissions page, make no changes. Click Next: Tags. Make no changes in the Tags page also. Click Next: Review.
.
Review the information and click Create user.
.
Copy the Access Key ID and Secret Access Key, and paste them on the TotalCloud Adding AWS Account page. Enter an account name of your choice and click save.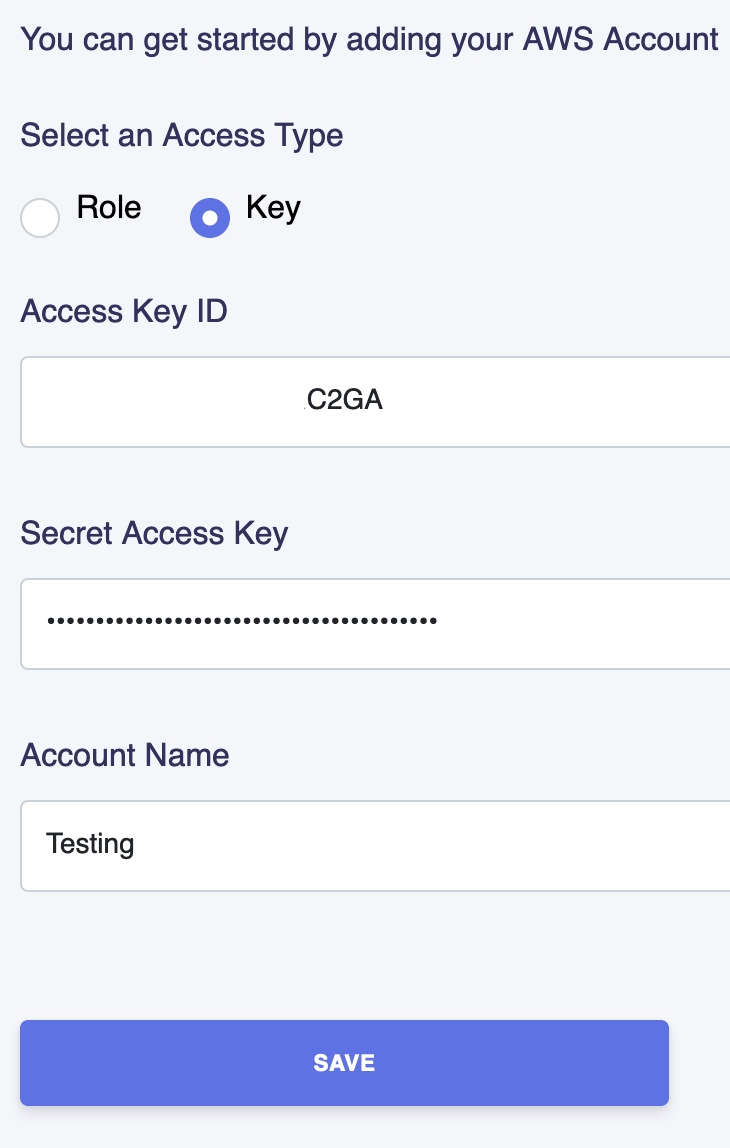 .
You will get a notification when the account is validated.