Updated by Jayashree Hegde
You can configure your AWS account on TotalCloud using either a Role or Key.
Using a Role
Go to the AWS Management Console, and choose IAM from the services
.
On the left side click on roles, and then select Create Role.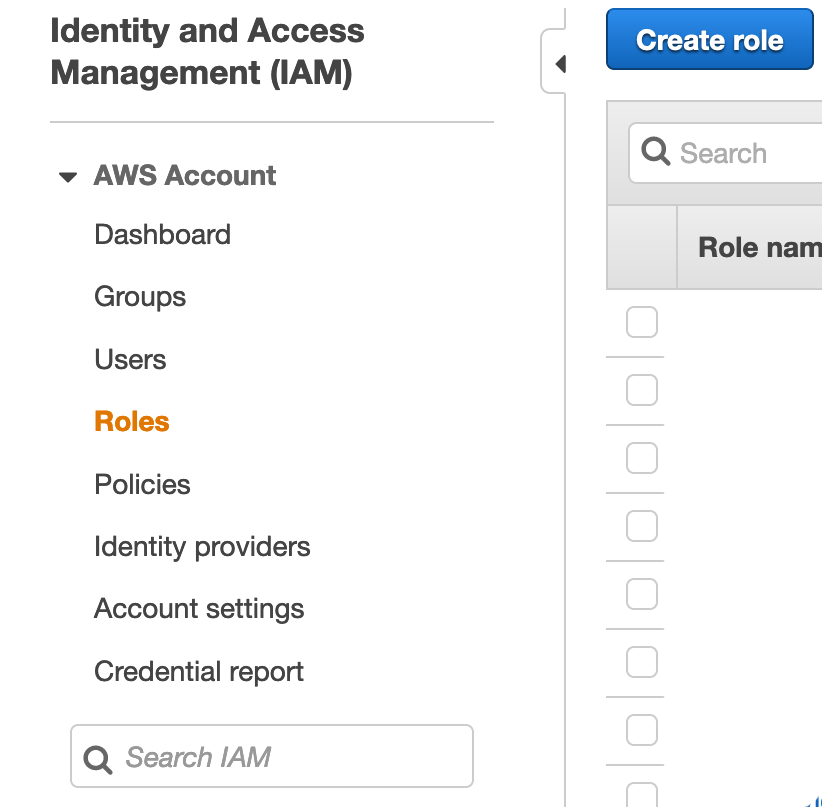 .
Select Another AWS Account under Type of Trusted Entity, and check Require external ID.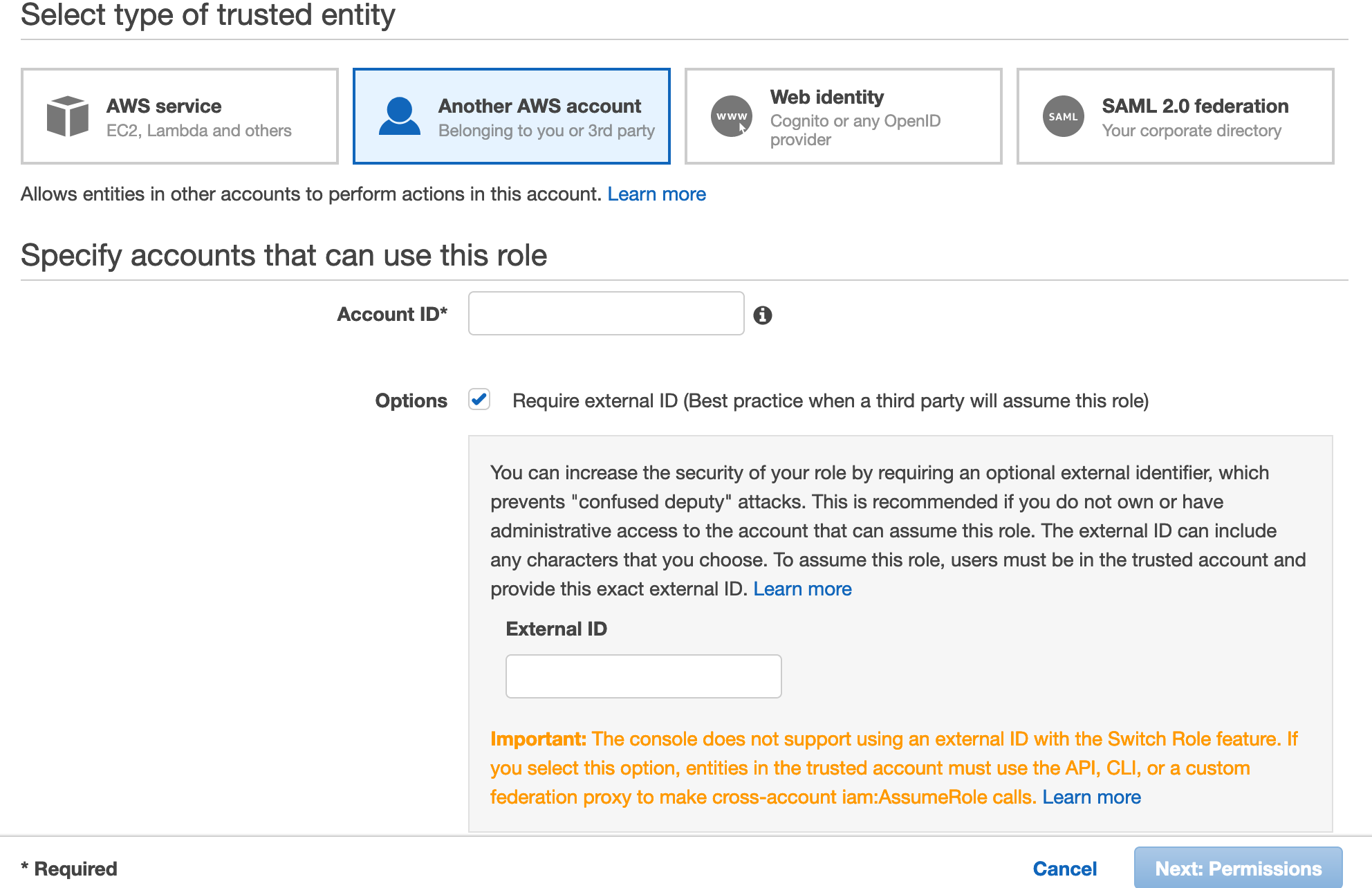 .
In the TotalCloud Adding AWS Account page, select Role. Copy the External ID and Account Number, and enter them in the AWS Console. Do not select Require MFA. Click Next: Permissions.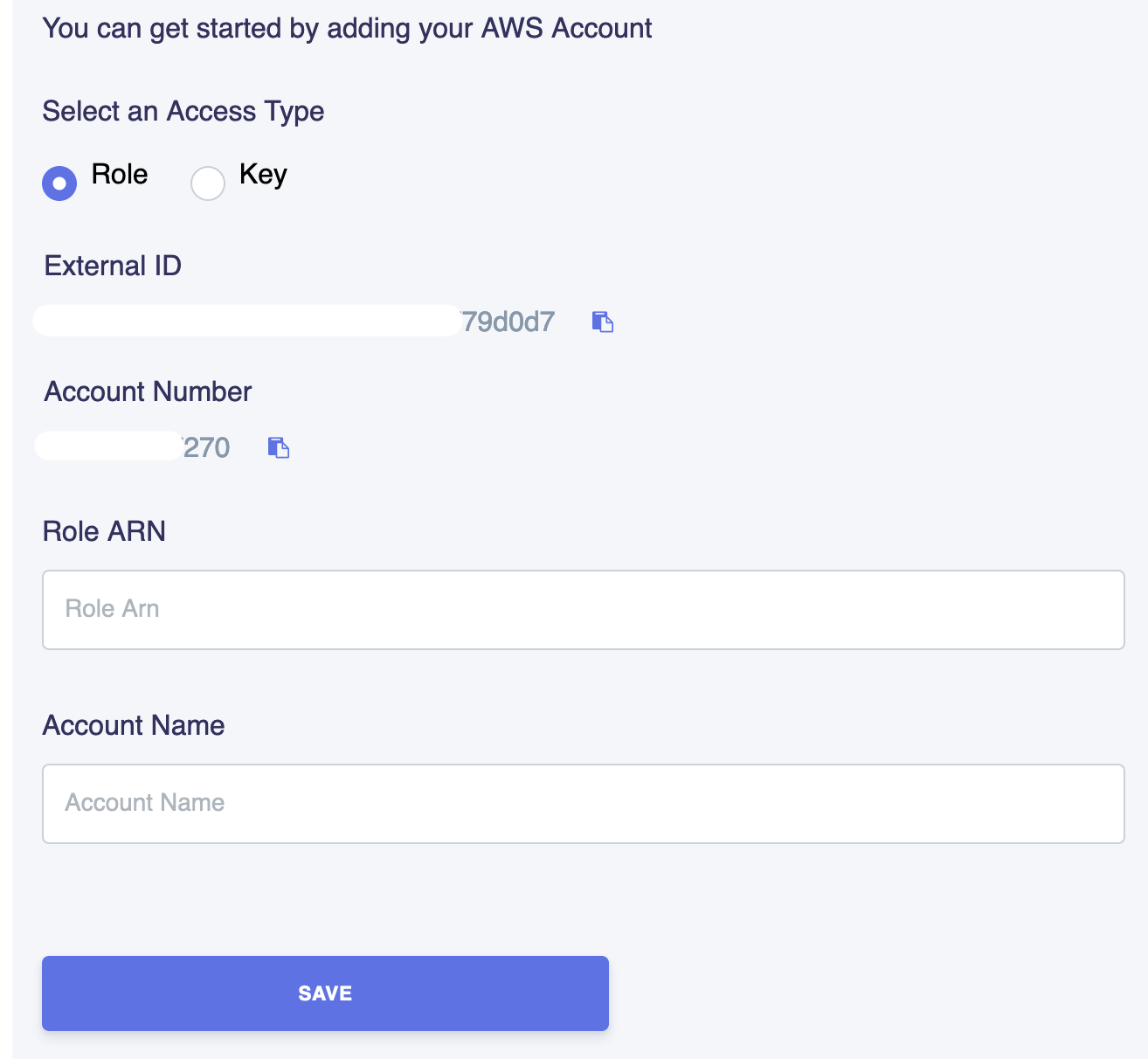 .
Do not select any managed policies from Attach permissions policies, as each workflow is given a custom policy. Click Next: Tags.
.
Adding tags are optional. Click Next: Review.
.
Enter TotalCloud in Role name, and then click Create role.
.
Click TotalCloud from the list of role names.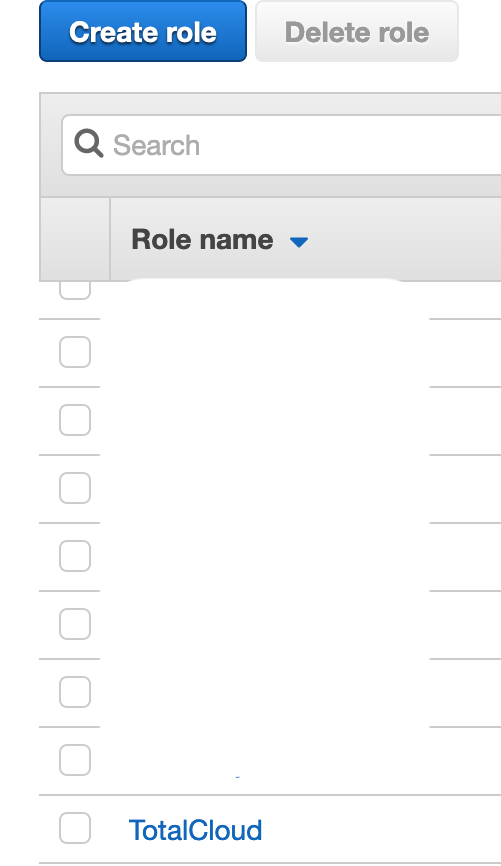 .
Copy the Role ARN from the console. On the TotalCloud set-up page, paste it under ARN, and enter an account name of your choice. Click save.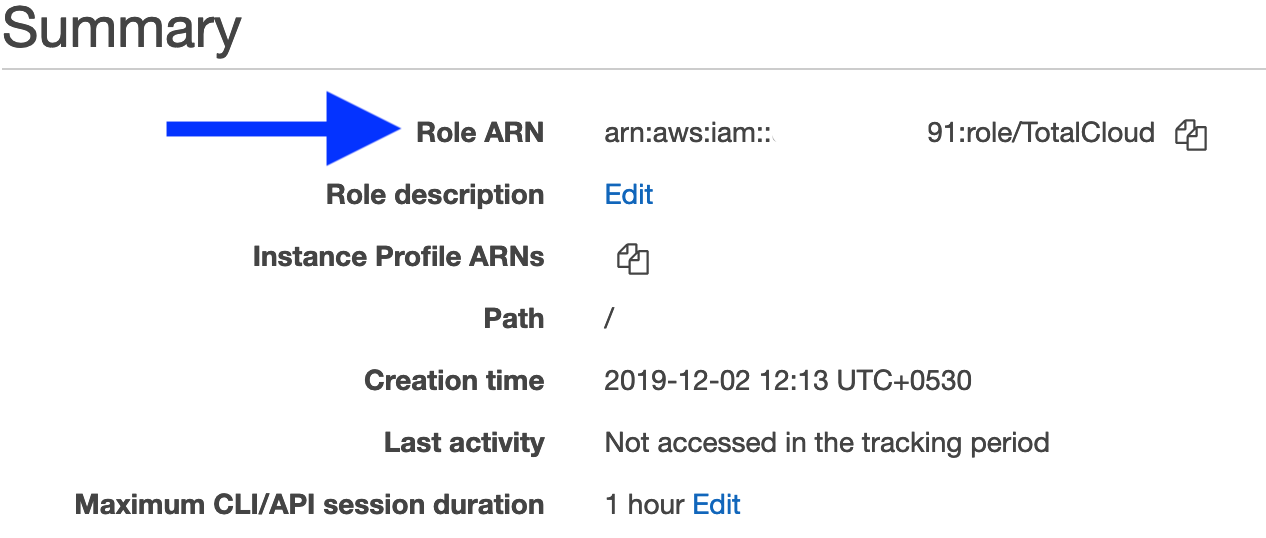 .
You will get a confirmation that your details have been validated.
.