Integrating Slack with TotalCloud allows you to get notifications, reports and user approvals for your workflows straight to your preferred channel
Configuring Slack WebHook
Go to https://<YourWorkspaceName>.slack.com/apps and search for 'Incoming WebHooks'
Select the Incoming WebHooks app, and click Add To Slack.
Choose the channel you want to post to, and click Add Incoming WebHooks Configuration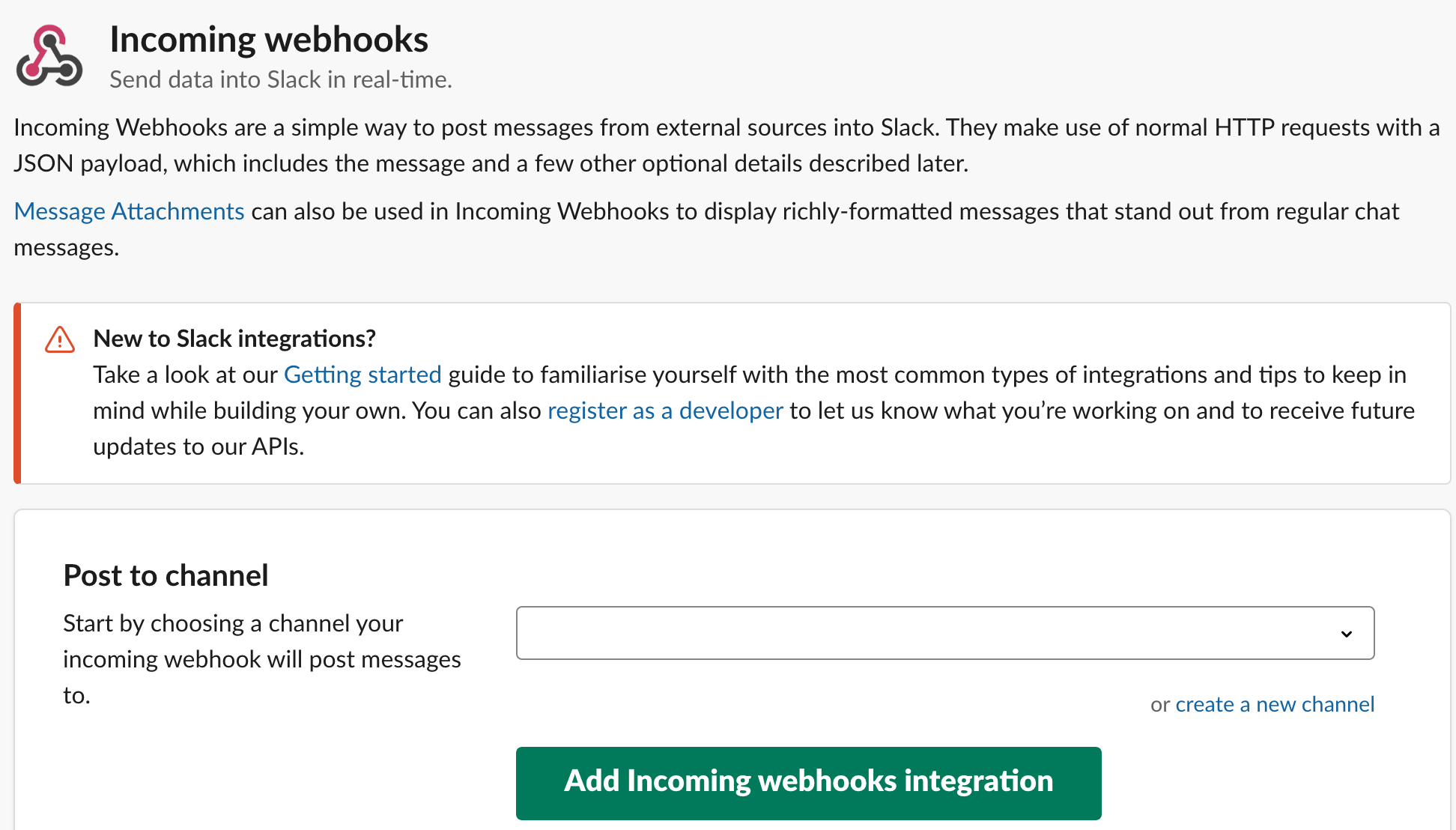 Copy the WebHook URL displayed

Adding WebHook in TotalCloud
Login to the TotalCloud WebApp
Go to Accounts --> Slack --> Sync Account
Paste the WebHook URL copied from Slack

Select User/Channel depending on the selection made on Slack, and enter its name in Channel or User Name.
Enter as Account Name how you want the name to appear on TotalCloud, and click Save.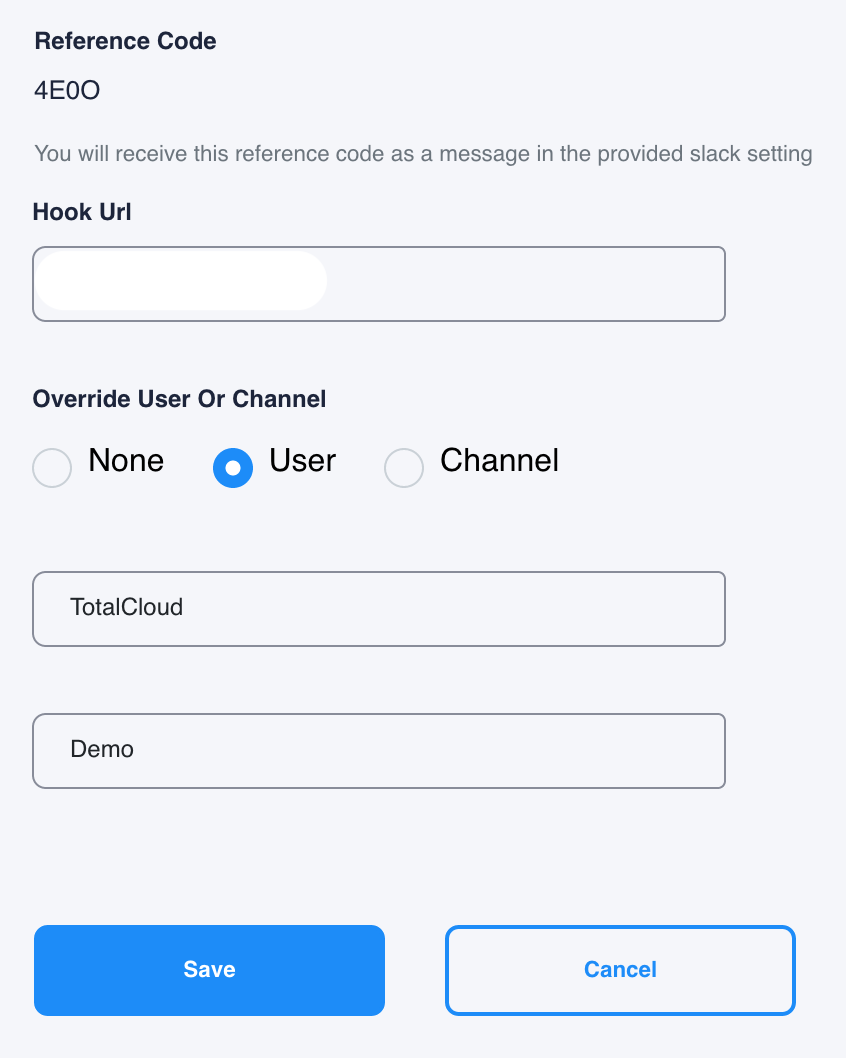 You will receive code on the User/Channel, and confirm if it matches the Reference Code. Click Save if they match.
Your Slack Account has been configured to TotalCloud.
Did You Find This Article Helpful?