Usage Examples of Report Node
Report node helps you automatically send sharable reports to yourself, to specific team(s), or peer(s) via email. It generates reports in the form of pdf, csv, or charts. When this node executes, a secure link to the downloadable report is sent to your email ID.
Here is an example on how to leverage Report node in your workflows to meet your different cloud management requirements:
1. Get updates on public RDS instances weekly once
This workflow sends a report to your registered email ID about all the public RDS instance once in a week. For you to receive the report, you need to use Report node in the work.
Double click on the Report node, and set the below parameters to achieve this:
There's a template available already in the app. Do check it out.
Upon execution of this node, an email is sent to the registered email ID as shown below: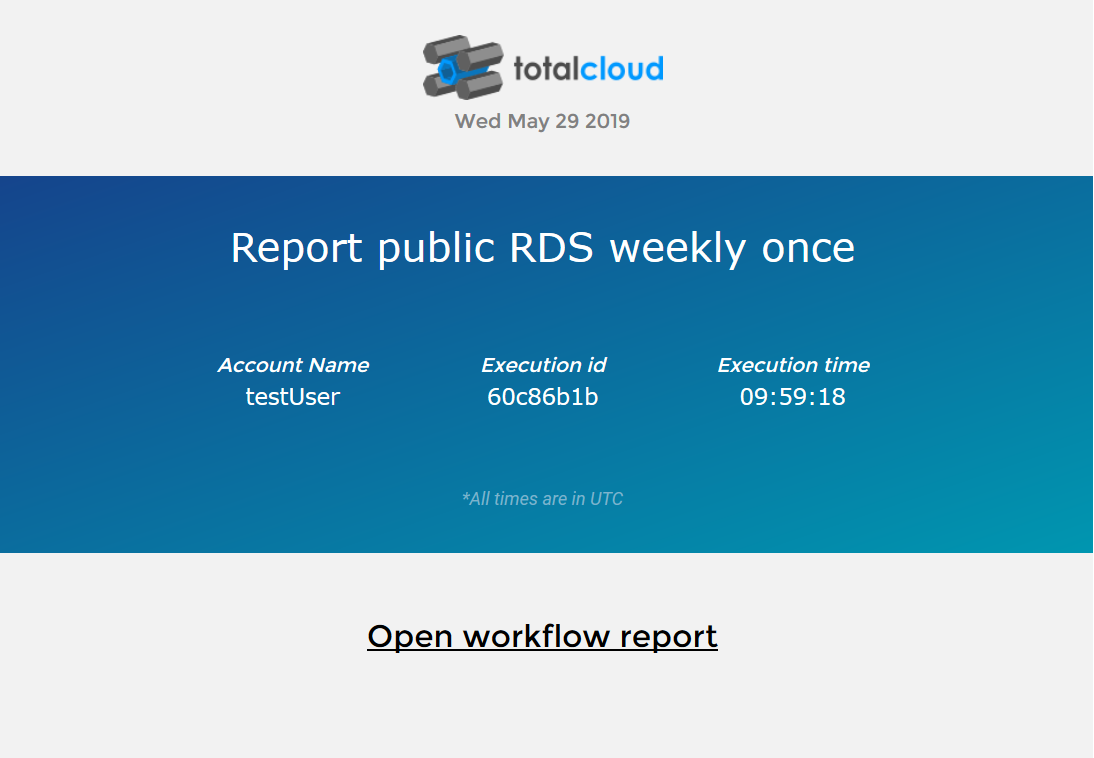 When you click on the secure link to the report, a new tab opens with a downloadable report as shown below: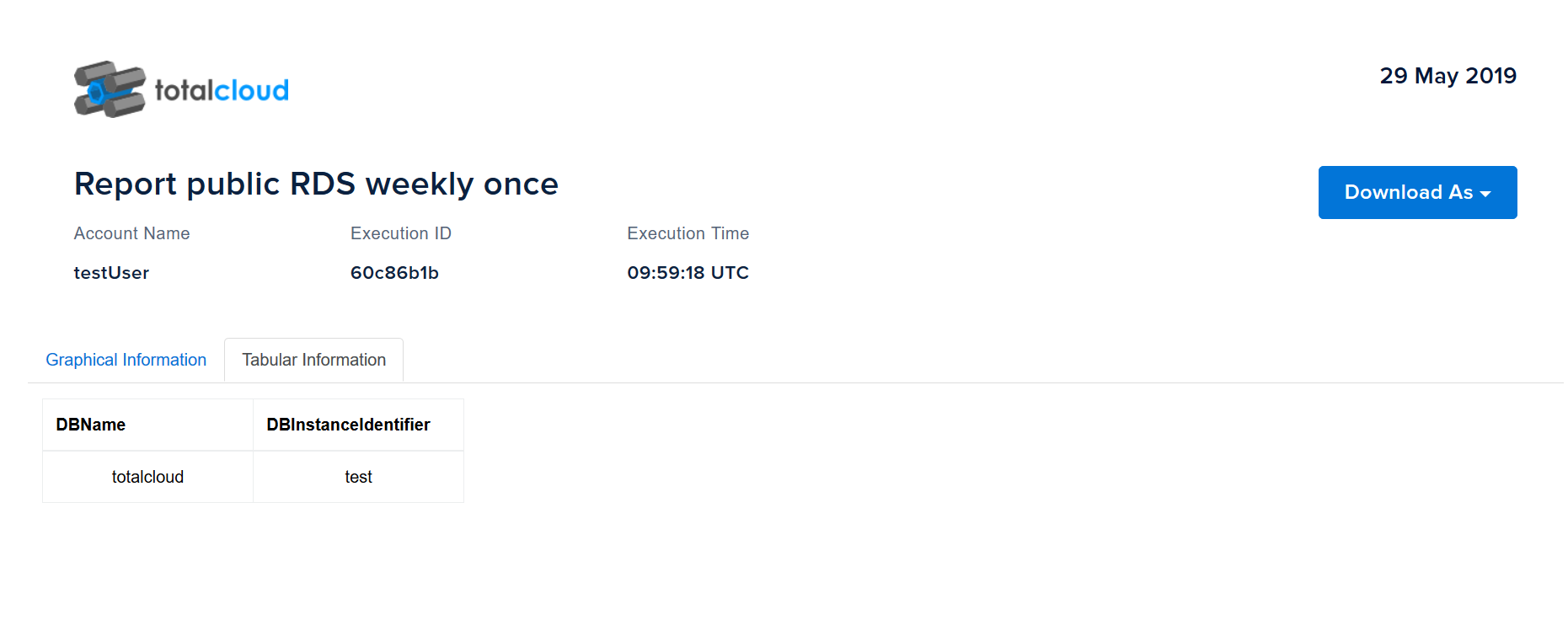 Did You Find This Article Helpful?