Use Jira Ticket to Reboot Instance
.
Before starting with this guide, follow all steps given here
.
Open a filter node, and select the input as data from the Resource Node. We will filter out only the EC2 instances that we've received from the Jira Ticket.

Select Tags as the filter type
Select condition as Has.
Enter $.<CustomNodeID>.data.InstanceTagKey as the Key and $.<CustomNodeID>.data.InstanceTagValue as Value.

Eg. Key: $.node-38d67602-custom.data.InstanceTagKey; Value: $.node-38d67602-custom.data.InstanceTagValue

Click Save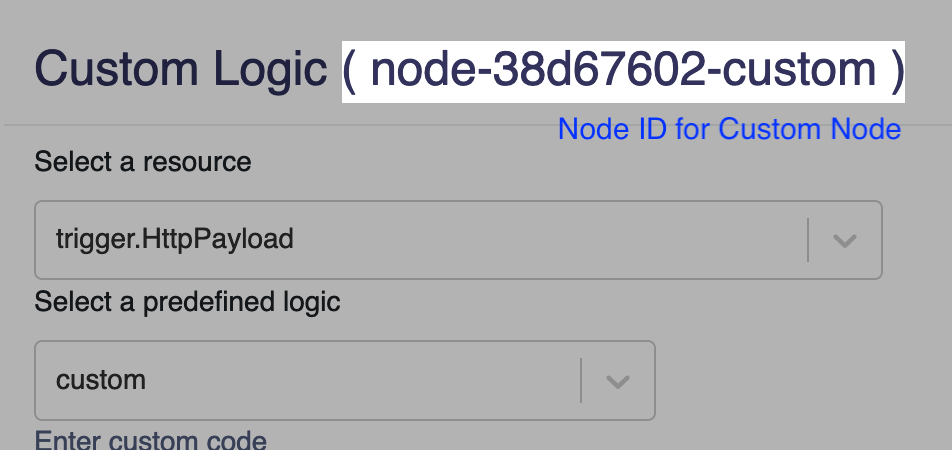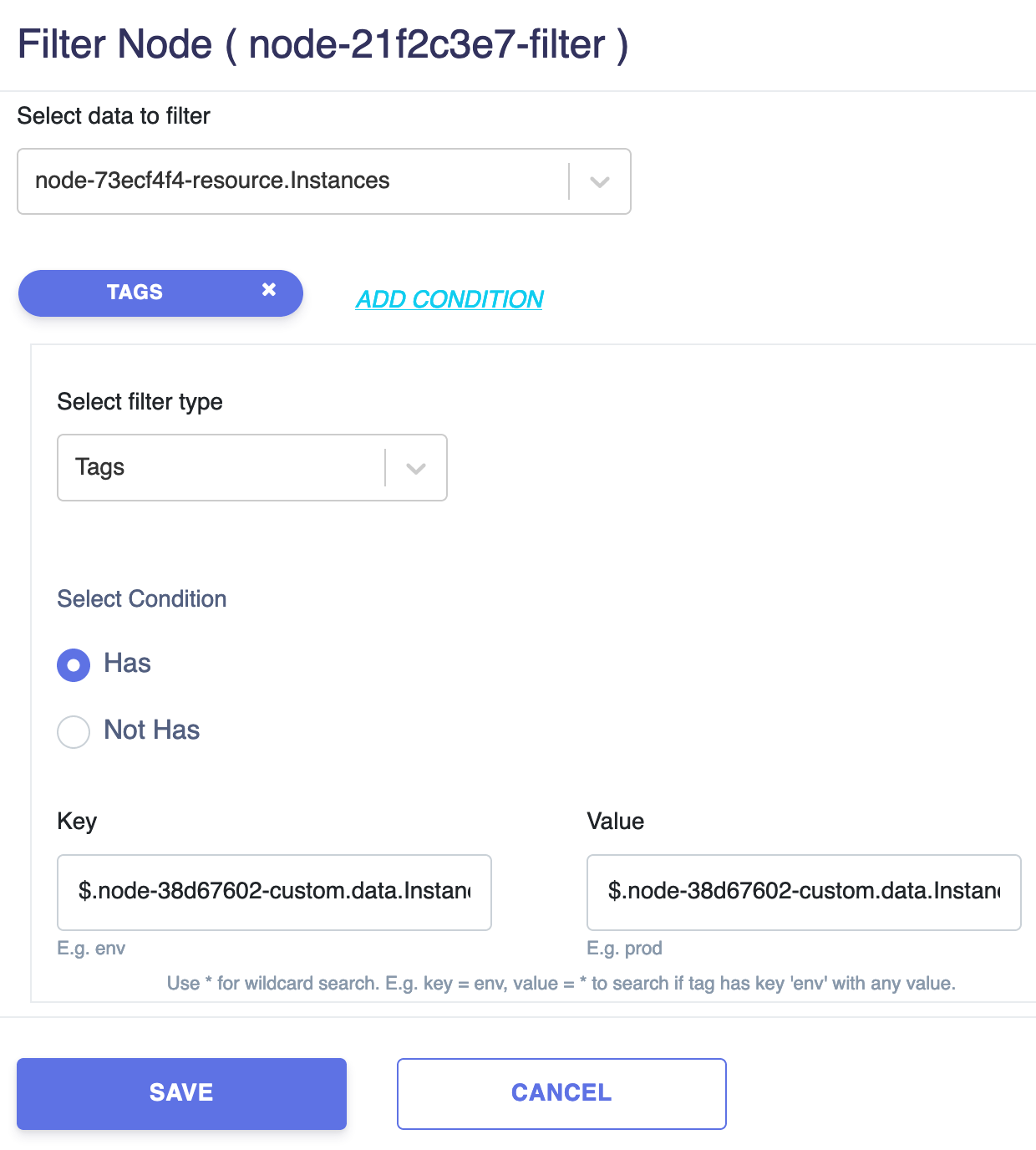 .
Add an Action Node. We will use this to perform the reboot instance action on the filtered nodes.

Choose the output of the filter node from the drop-down
Choose EC2 as service, and Reboot Instances as action
Click Save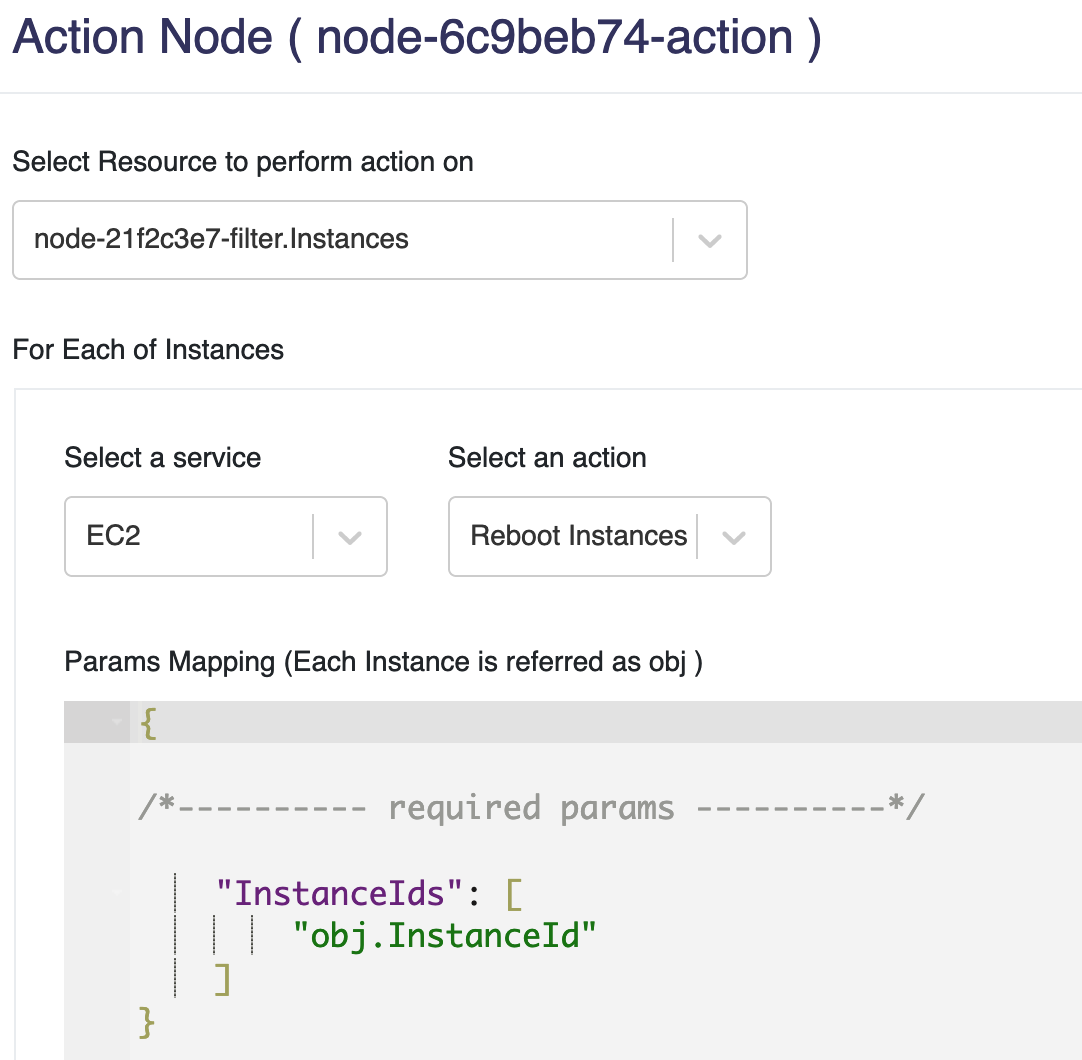 .
Instances that have the same tag as those given in the Jira description will be rebooted
Did You Find This Article Helpful?