Usage Example of HTTP Node
Goal
The goal of this workflow is to create a ticket on Freshdesk( ) if the CPU utilization of an EC2 instance is less then 10%.
Nodes Required
Trigger node
Resource node
Filter node
Monitoring node
Filter node
HTTP node
This is how the workflow looks:

Trigger Node
This node sets the workflow to trigger everyday (recurrently)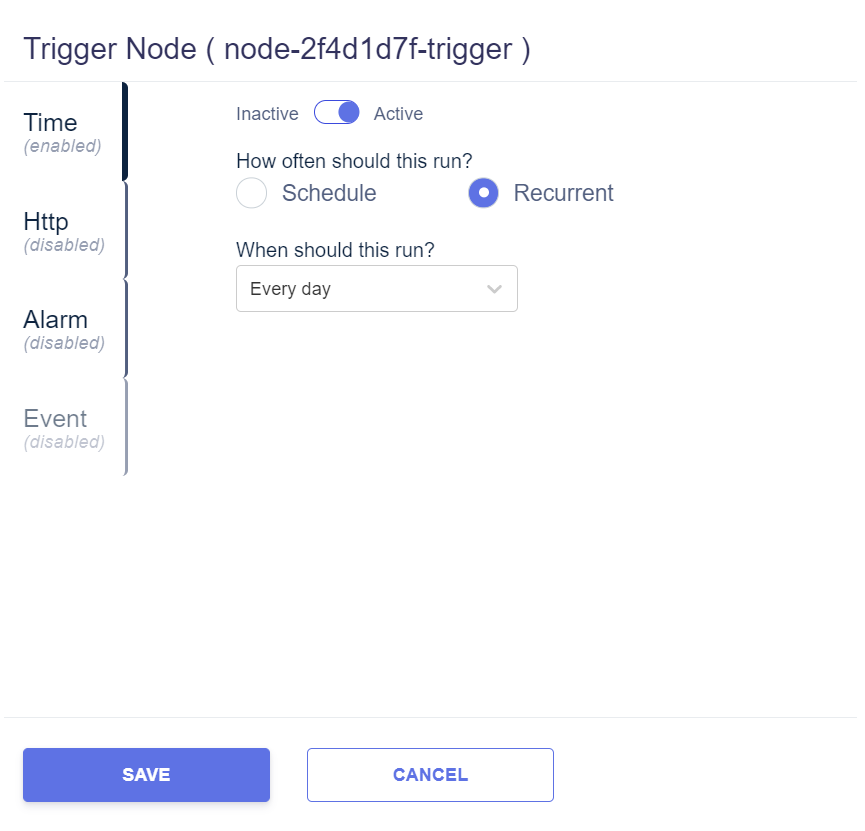 Resource Node
From the resource node you can pick the desired resource - here the example uses EC2.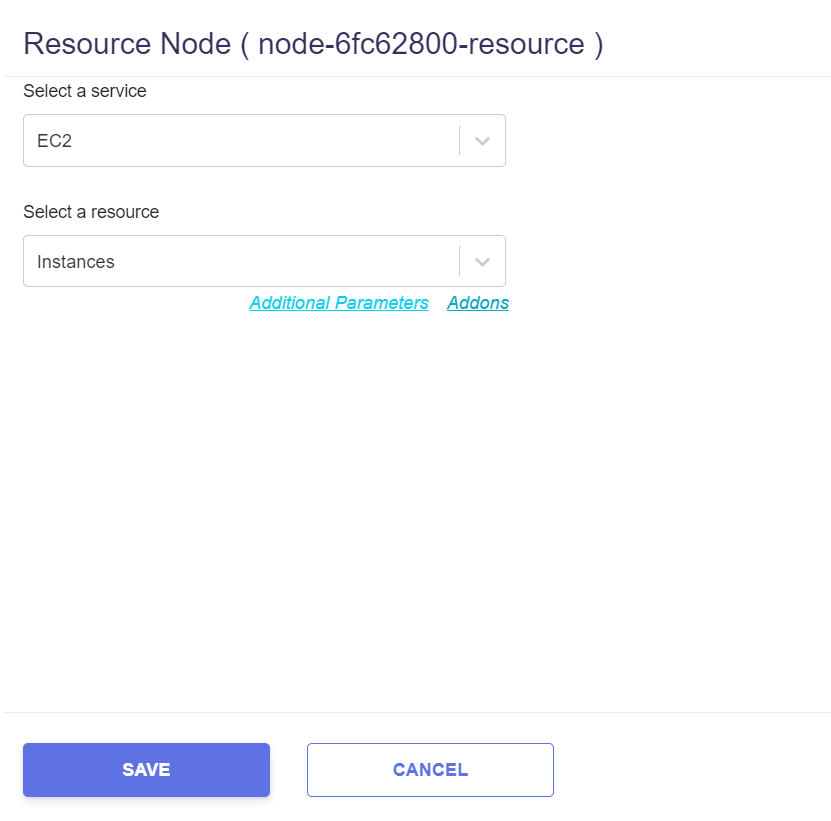 Filter node
The filter node separates the running instances from the pool of instances.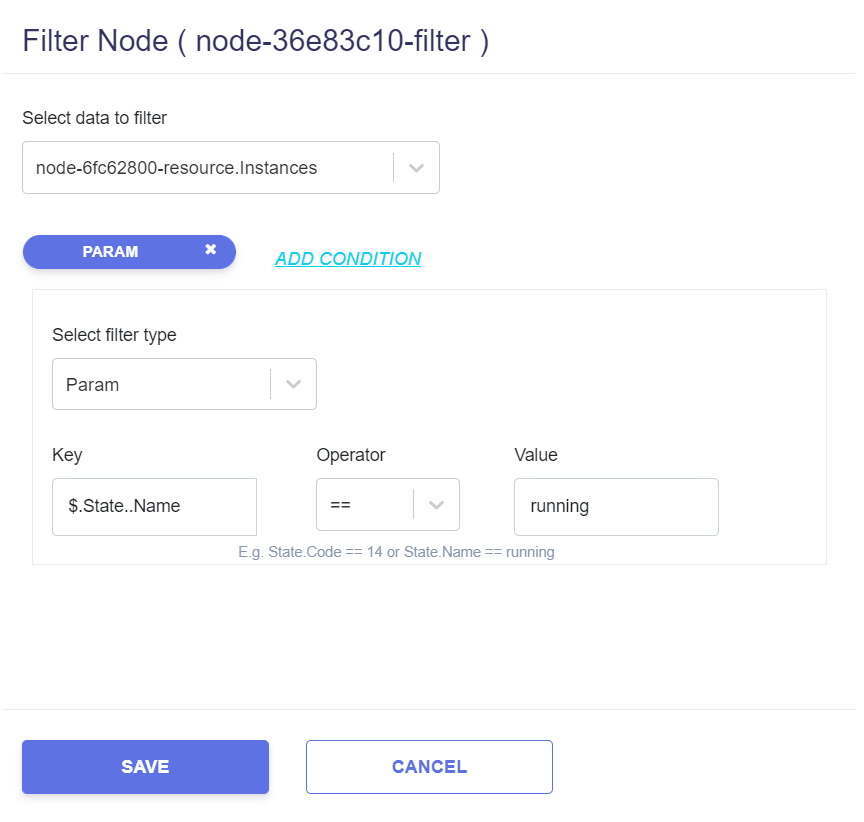 Monitoring node
The metric of monitoring the instance is CPU utilization. We check if the CPU utilization of the instance is less then 10%.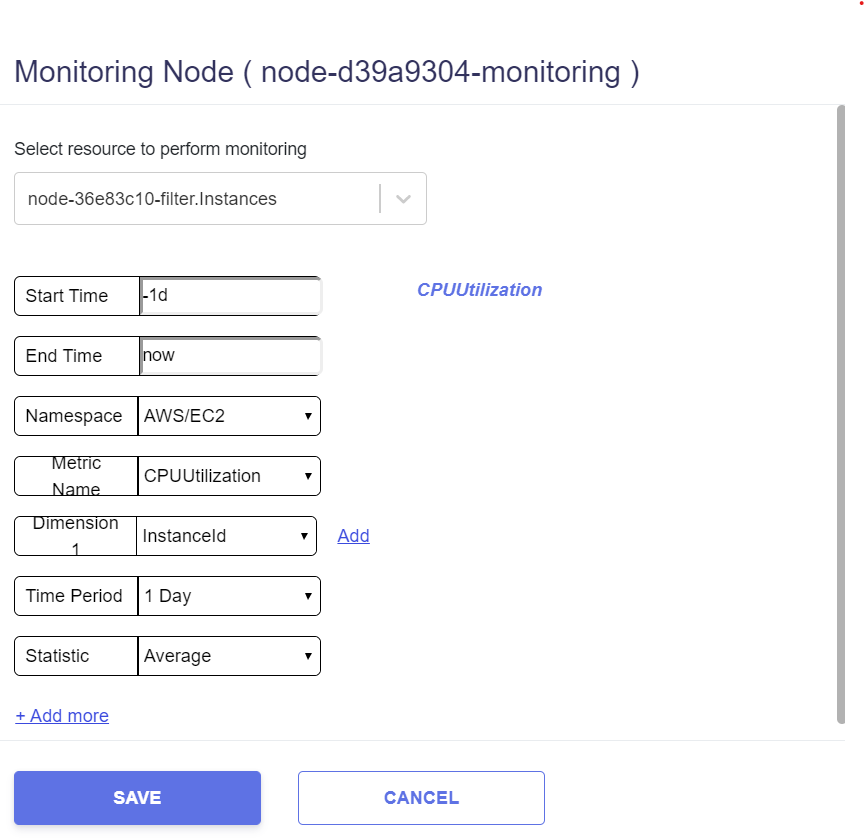 Filter node
We use a filter node again to segregate the instances with CPU utilization less than 10% from those with higher CPU utilization.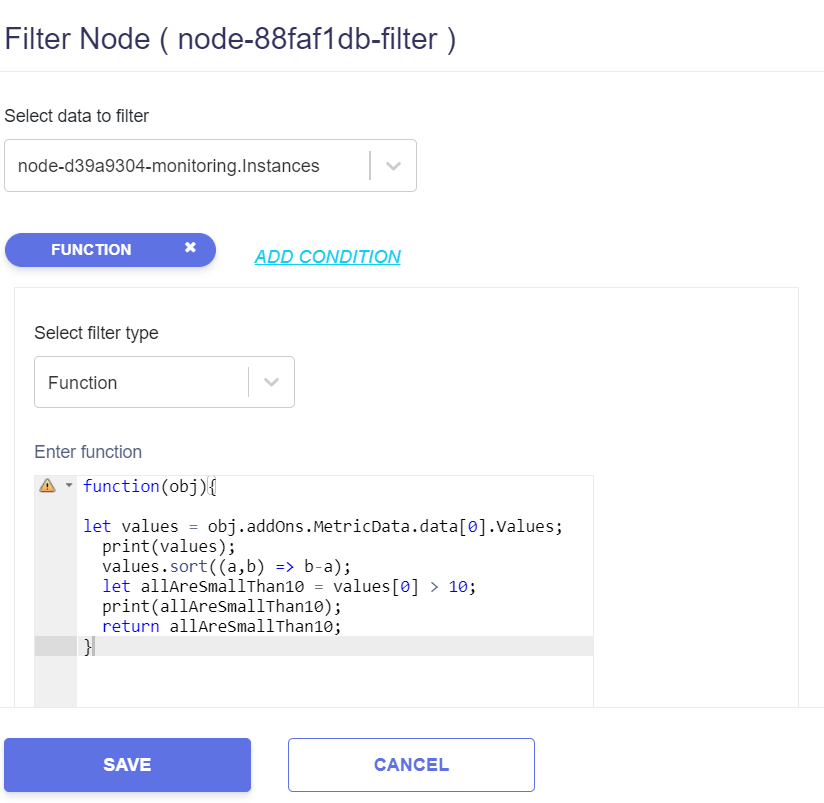 HTTP node
Lastly we will use the HTTP node:
Select input collection - here we enter the node reference of the previous node i.e the filter node in this case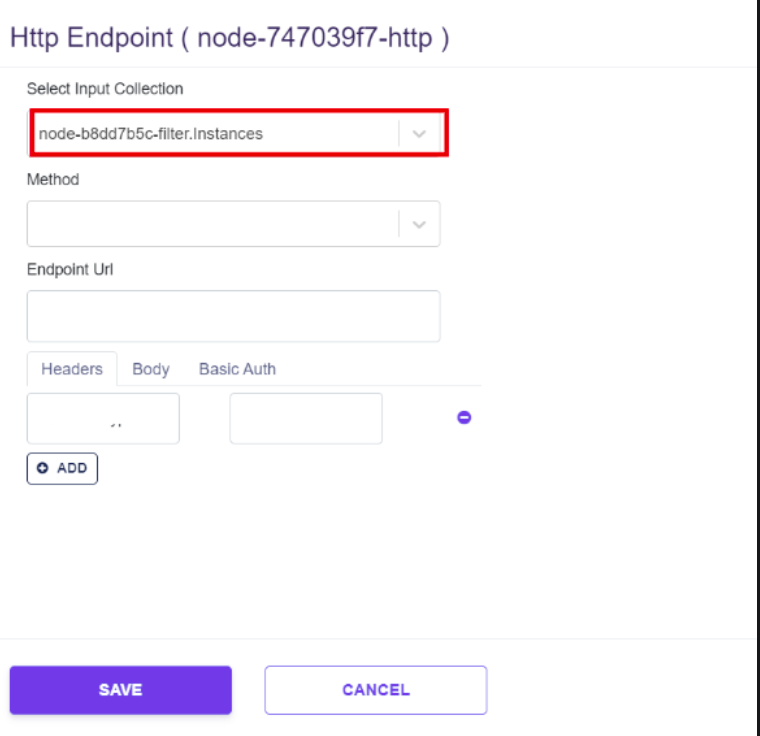 Method - Here we enter the type of HTTP request that we want to make such as GET, PUT, POST, DELETE. So we add POST in the method option as the POST carries request parameter in the message body.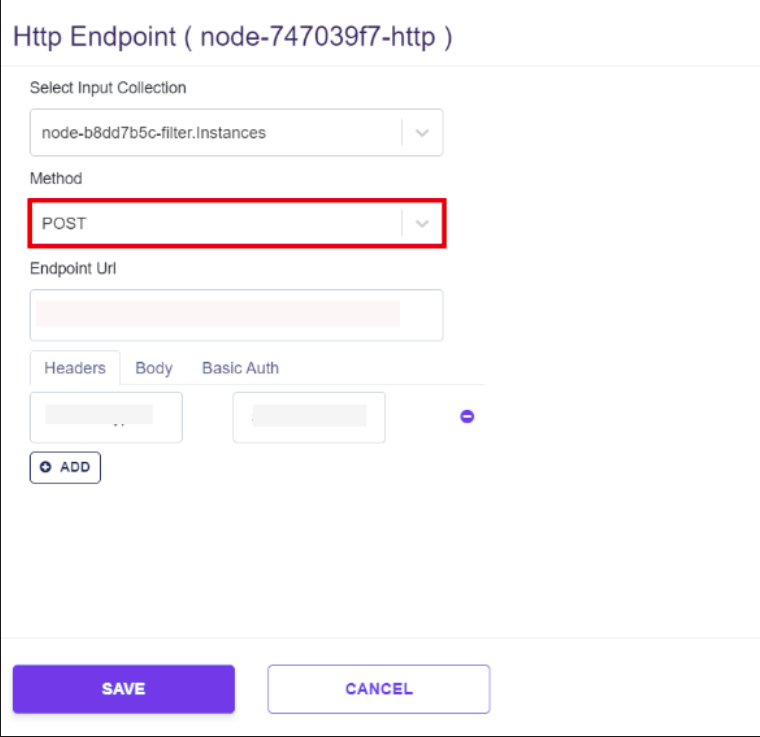 Endpoint URL- Here we add the final destination where you want the HTTP call to trigger. We have taken our Freshdesk URL as that the endpoint in this usecase.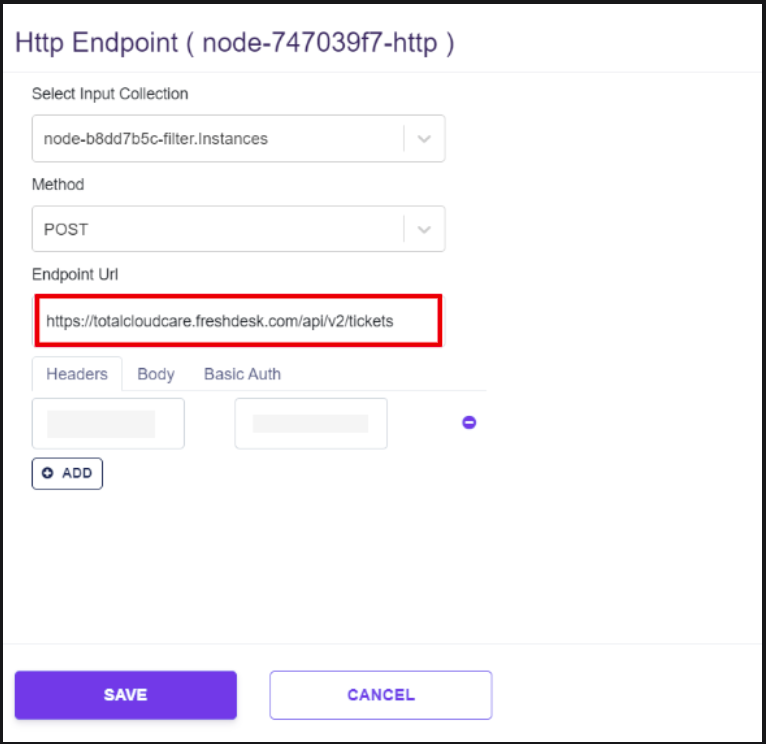 Headers - The type of file that we want to send needs to be added here as you can see from the example ours is a JSON file.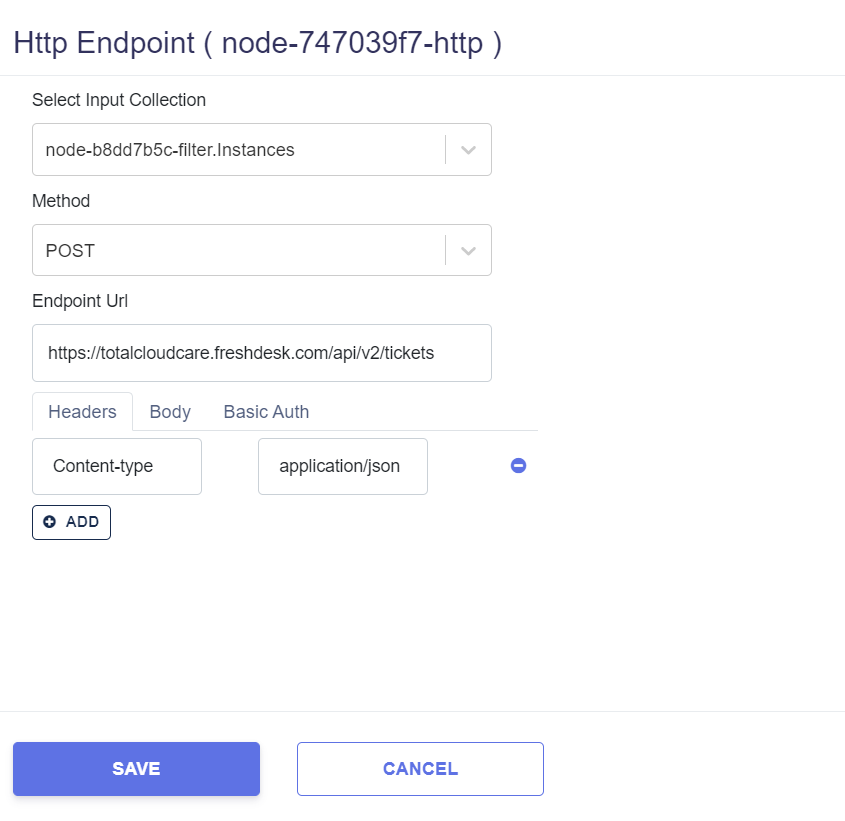 Body- The data that we want to send is to be written here this can vary for each usecase.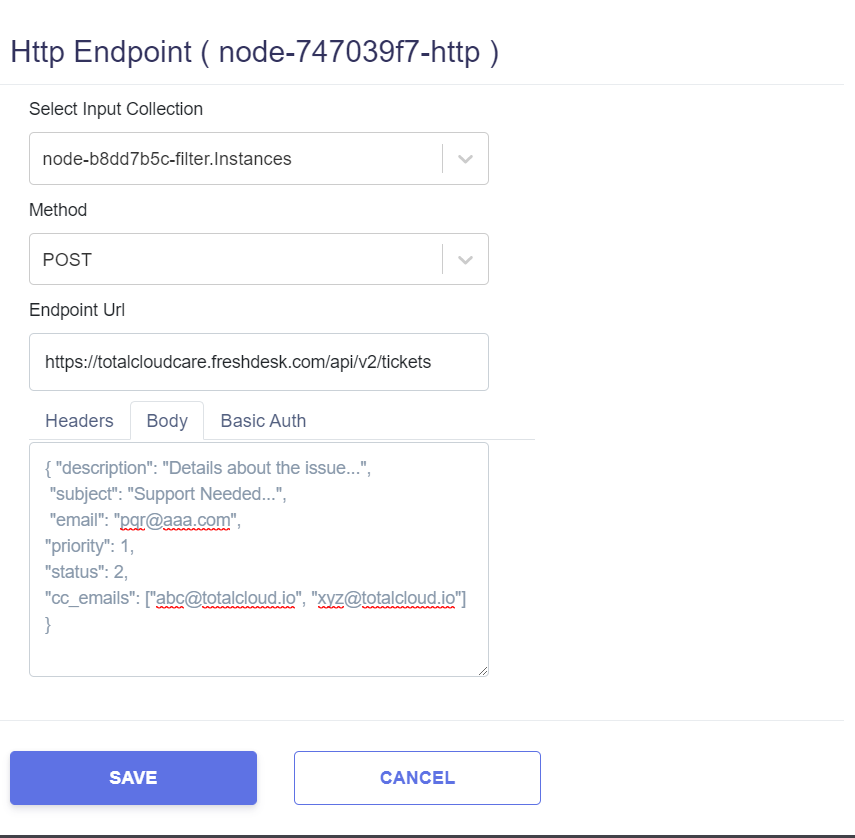 Basic Auth - Basic Auth the authentication that you want to attach with this HTTP request. Using Basic Auth is a helps to secure the data.