Templates overview
What is a Templates tab?
The Templates page provides the detailed list of all workflows there are and they are subdivided into various categories for convince of use.
There are various categories in which the templates have been divided in such as service insights ect check them out for more templates
Here is a sample image of the templates page: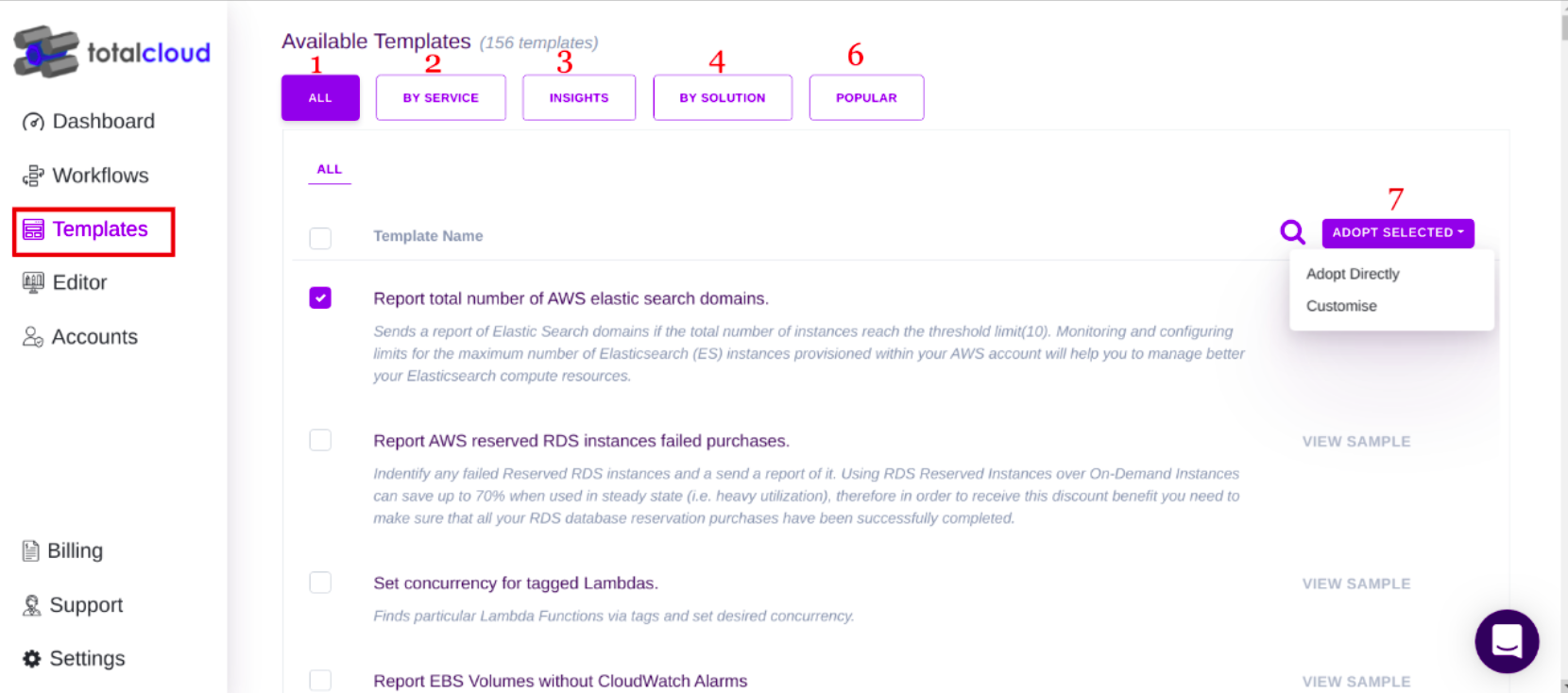 . You can perform following actions using this tab:
ALL: View all the templates available with TotalCloud.
By service: The templates are divided in various service such as RDS, EC2, CloudTrail, S3, LAMBDA. There is a total of 18 subdivisions which encompass all the services by AWS. So based on the need it becomes very easy to look for a template.

Insights: It is a categorisation of the templates based on needs such as cost optimization, security, reliability,monitoring and more.

By solution
Popular: Based on the usage and user feedback we have compiled a list of templates that are preferred the most.

Adopt a template:

Direct adoption: The workflow will be pickup up as it is and a pop up appears asking to sync an AWS account. Its that easy to use a template in Totalcloud.
Custom: The workflow could be tweaked a little to adjust according to the users needs. This leads to the editor where nodes can be added to the template of configuration of existing nodes can be changed.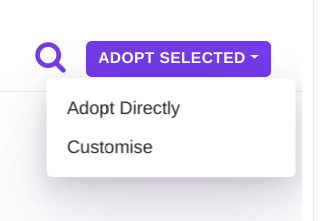 ---
---