Getting Started with Nodes
What is a Node?
A node is a basic element of the TotalCloud workflow that performs specific functions. You can define these nodes with the help of conditions and filters. They are available in the Workflow Editor.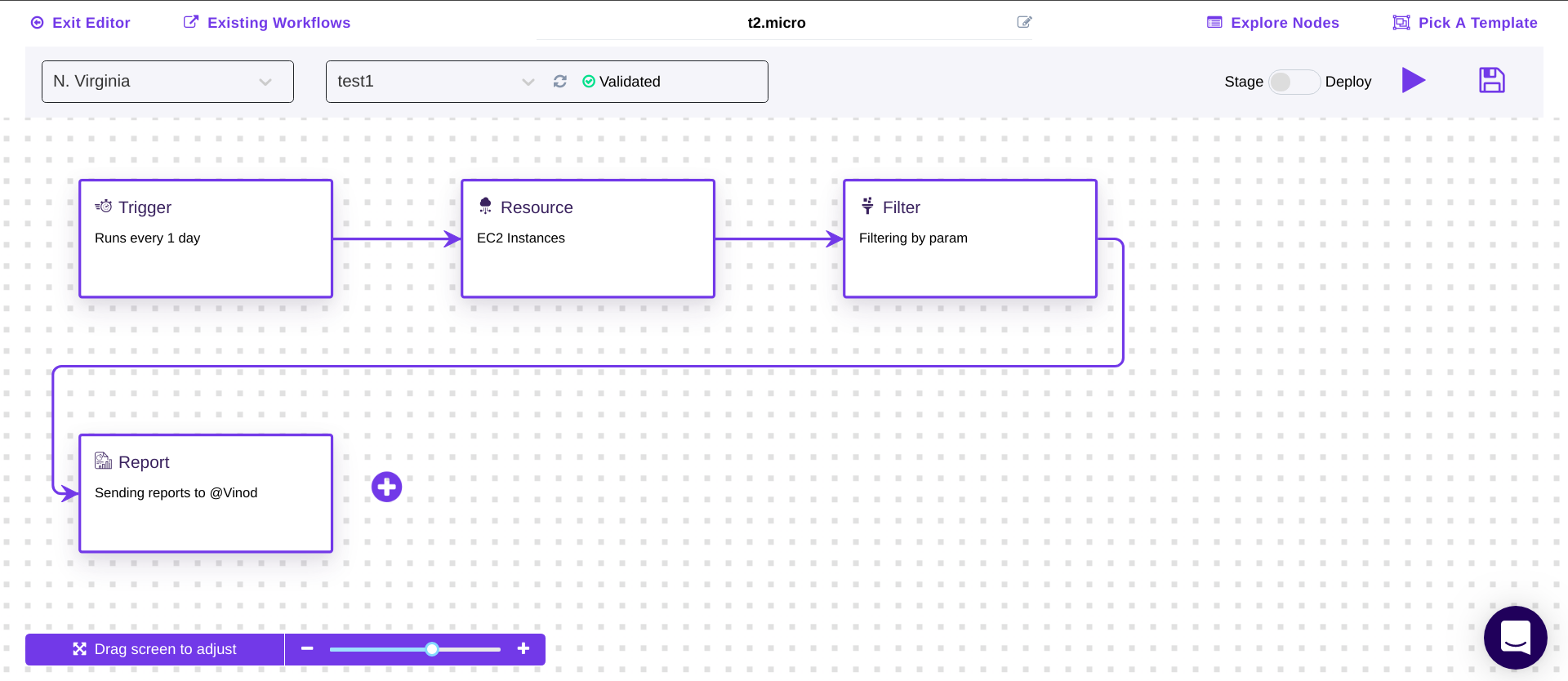 While choosing the nodes, think of the sequence of actions you will undertake while using the AWS CLI or the console. This will help you quickly decide on the type of nodes you will need for a workflow.
Types of Nodes
The following table provides an overview of all the nodes essential for creating a workflow:
Trigger

Types: Schedule, Recurrent, Custom, HTTP Calls

Example Use Case: Use this node to start a workflow everyday.

Resource

Types: NA

Example Use Case: Pick Alarms from CloudWatch service belonging to N. Virginia region.

Filter

Types: Param, Tags, Security Group, NACL, Function, Date

Example Use Case: Filter security groups with port 22 open to the world.

User Approval

Types: Email, Slack

Example Use Case: Take approval from SysAdmin Lead to terminate an EC2 instance.

Action

Types: NA

Example Use Case: Terminate a particular EC2 instance.

Notification

Types: Email, Slack

Example Use Case: Notify specific team(s), peer(s), or yourself about a particular execution.

Report

Types: Passthrough, Input Transformer

Example Use Case: Share a downloadable chart of count of volumes in each Availability Zone (AZ) to your team.

Monitoring

Types: NA

Example Use Case: Fetch Cloudwatch metrics data of EC2s.

Custom

Types: NA

Example Use Case: Calculate real-time cost of Lambda for the current date (UTC)
---
---