This filter helps filter certain resources based on the properties of Security Groups associated with those resources or directly on the Security Groups themselves.
This filter is applicable only for selective resources like instances, RDS instances that have associated Security Groups, such as EC2 SGs, Cluster SGs, mount target SGs, Cache SGs, DB SGs and Stale SGs.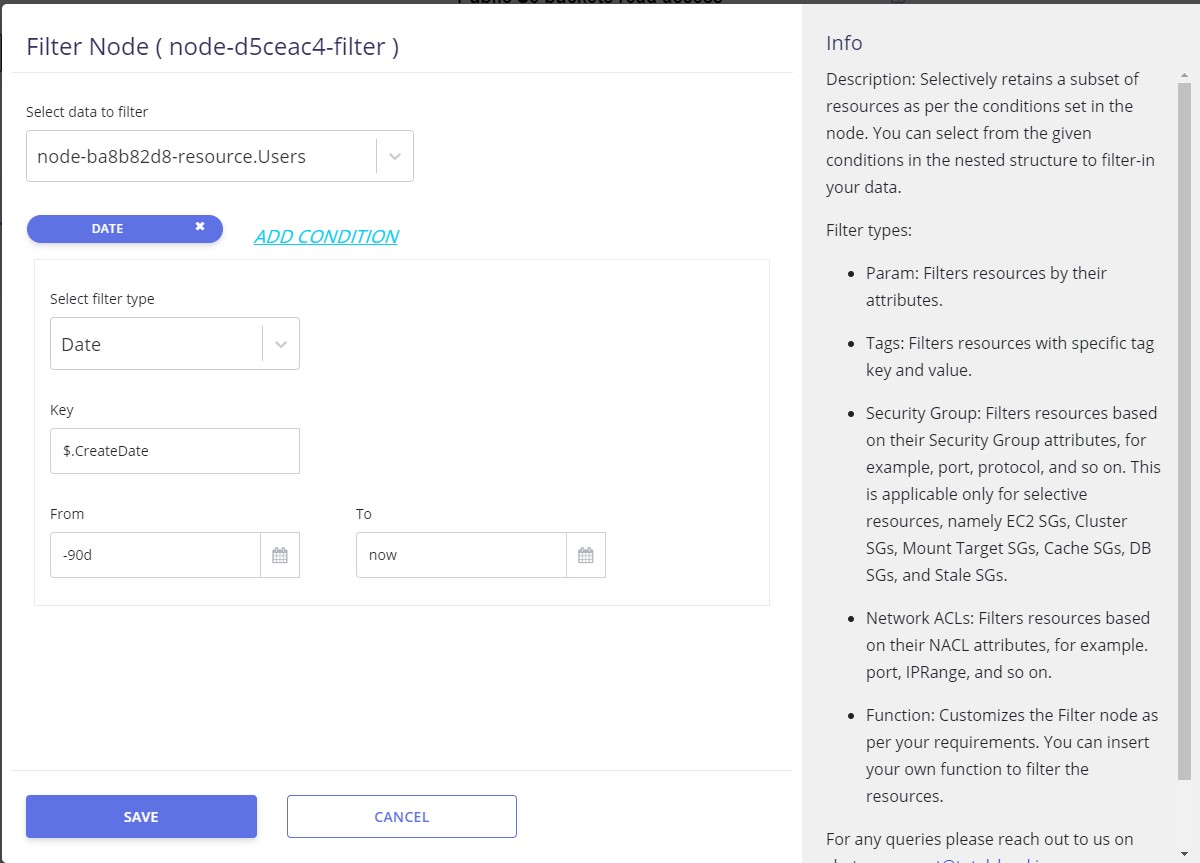 If you select instances in Resource node, then you will have to select the Security Groups Add-on to use this. You can use this filter wherever the following are available either as a direct resource or as a Add-on on a different resource.
Usage Example: Selecting security groups with port 22 open to the world.
Did You Find This Article Helpful?