What is Filter Node?
The Filter node selectively retains a subset of AWS resources from a large set of particular AWS service as per the conditions and nested conditions defined in this node's parameter window or according to the parameters derived from the previous Resource node.
Working with Filter Nodes
To define a Filter node in a Workflow, follow the steps below:
Go to the workflow editor, and start a new workflow or select an existing template
If you start a new workflow:

Click on the plus symbol

Select 'Resource' from the options below
Click on 'Edit' to access the parameters input window

If you pick an existing template:

click on the 'Edit' option existing Filter node to access the parameters input window.
You can provide definitive conditions and sub conditions to set the parameters as per your requirement.
Example: If you need to take action on IAM users whose Access Keys age are greater than 90 days – and want to delete these old IAM roles, you need to define conditions in the Filter node as shown below.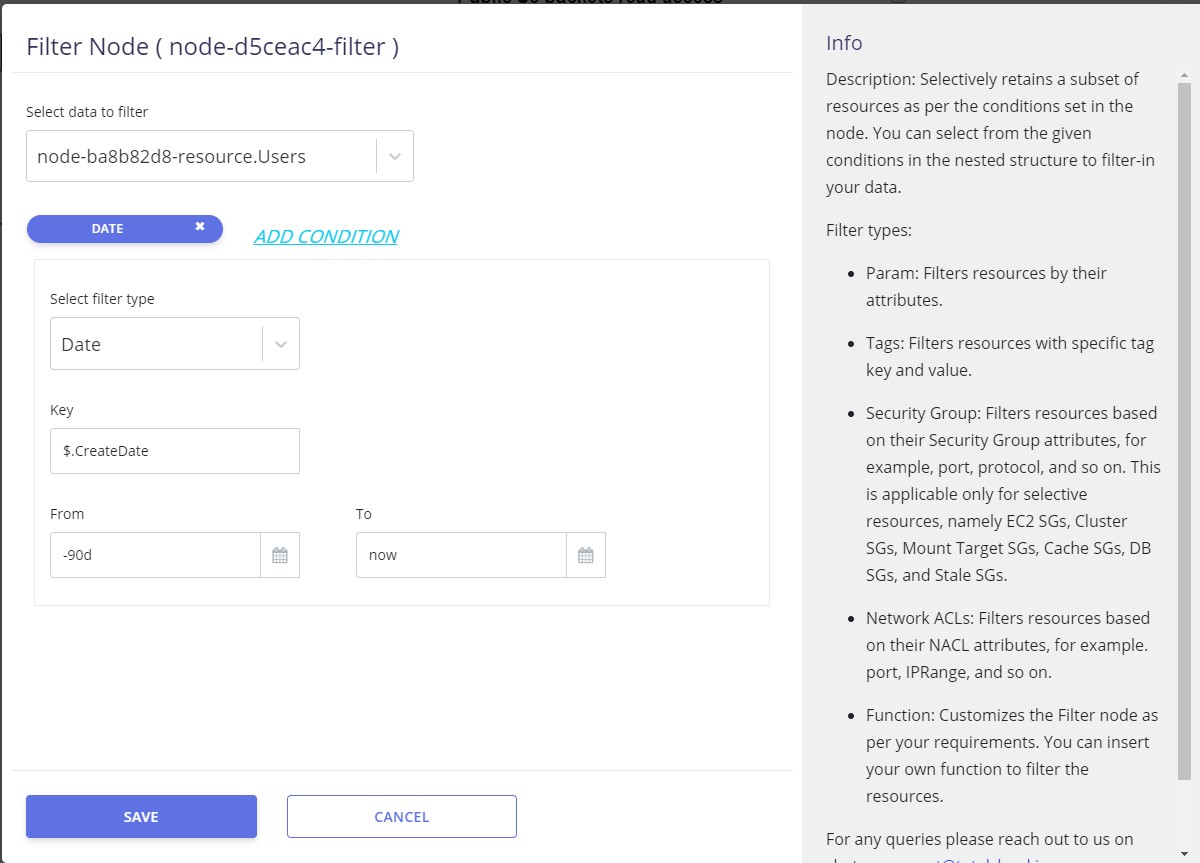 Use And or Or to define multiple conditions and sub-conditions to refine your workflow as per your needs.
Click on 'Save' after you set the parameters according to your requirement.
If you want to delete this node, click on the 'Delete' option that you get on clicking the node.
For your convenience, we have pre-configured filters.
Types of Filters
Usage Examples
For your convenience, we have populated few usage examples showcasing how to apply filters for some common use cases. Check here.
Did You Find This Article Helpful?