Creating Your First Workflow
Creating Your First Workflow
Updated by Totalcloud
To create a Workflow, do the following:
Sign in to app.totalcloud.io.
Make sure that you have configured a valid AWS account before creating workflows. Refer Configure your AWS account with TotalCloud to create a new account.
After creating a account, click Create New Workflow on the main dashboard. You can also create a new workflow by clicking on Editor.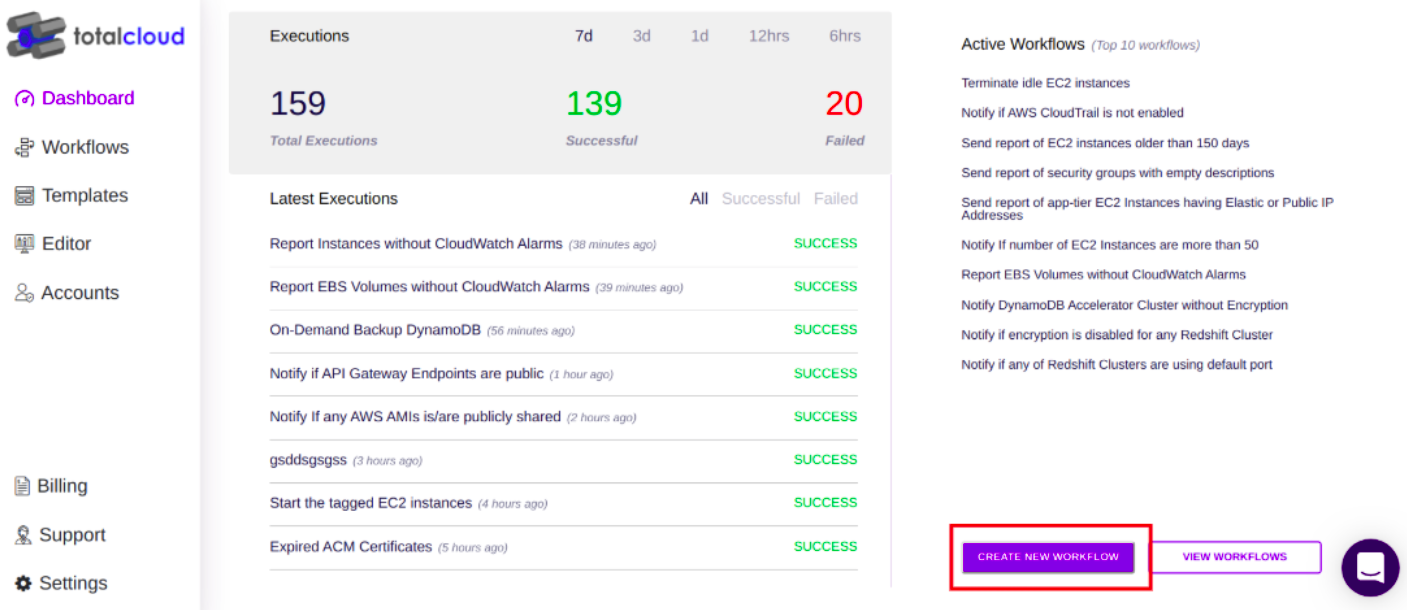 You can create a new workflow by using the following options:

Click Next. If you select a workflow template, make changes to each node as per your requirement. If you create your own workflow from scratch, use the nodes from the tool set and create your own workflow.