Create a Workflow from Scratch
If you decide to create your own workflow, do the following steps:
On the Workflows page, click Create a new workflow.
On the Create a new workflow page, click Create workflow from scratch and click Next.
You will be directed to an editor's page. Name the workflow as shown in the following image.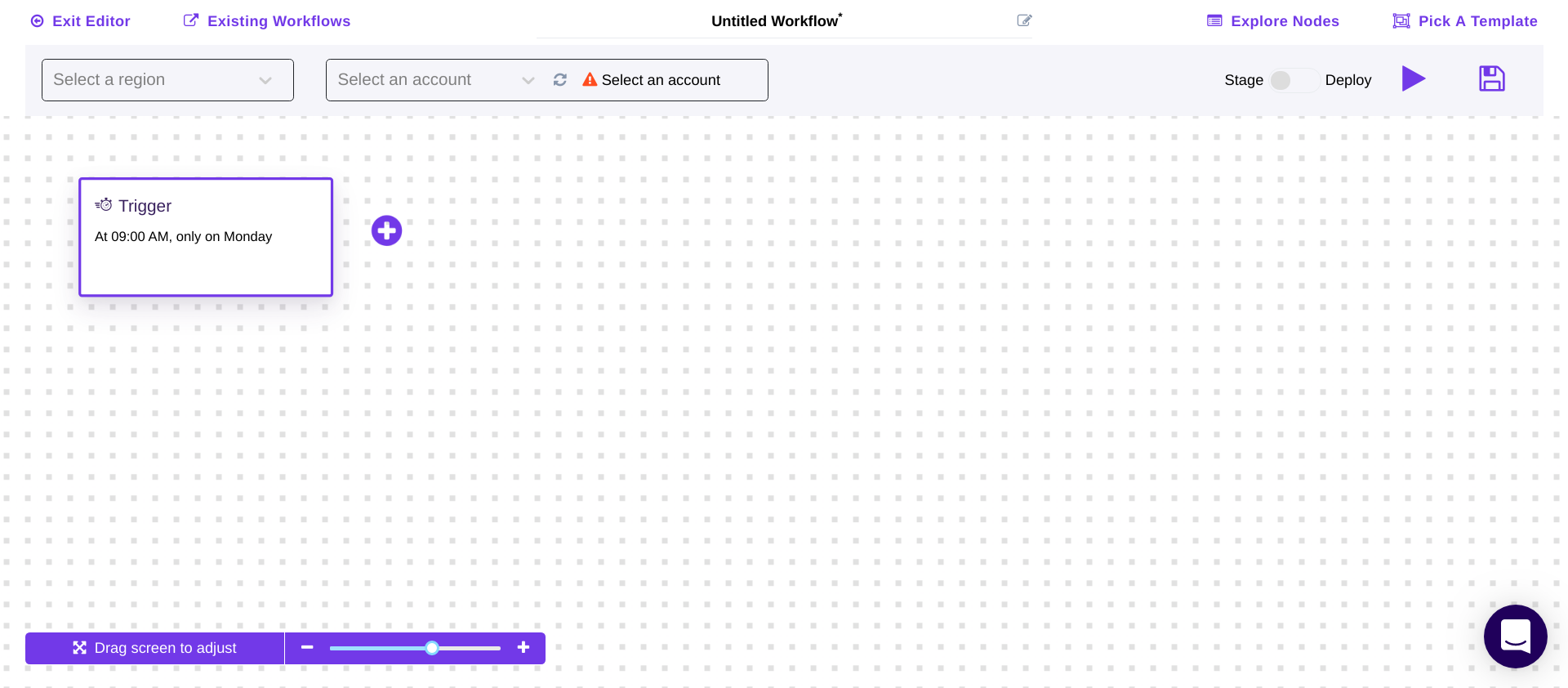 Select the required nodes by clicking on the plus icon after the trigger node. You can also simply . Click here to know more about nodes.
Usecase: the example below shows the instance CPU utilization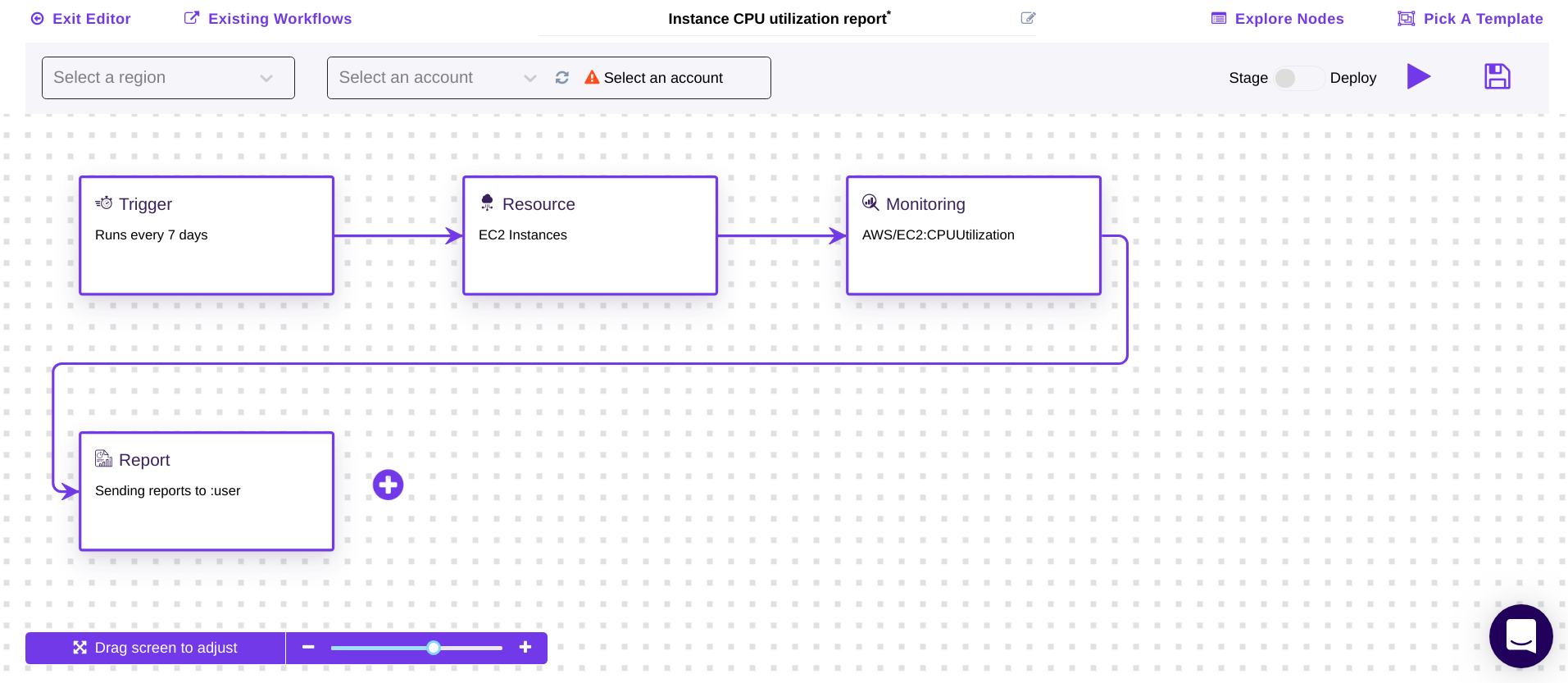 Note: Workflows must always start with a trigger node.
After you have placed all the nodes required for a workflow, click on the 'Edit' option in the node to access the parameters input window
Example: Running a workflow from Monday to Friday, at 9 a.m.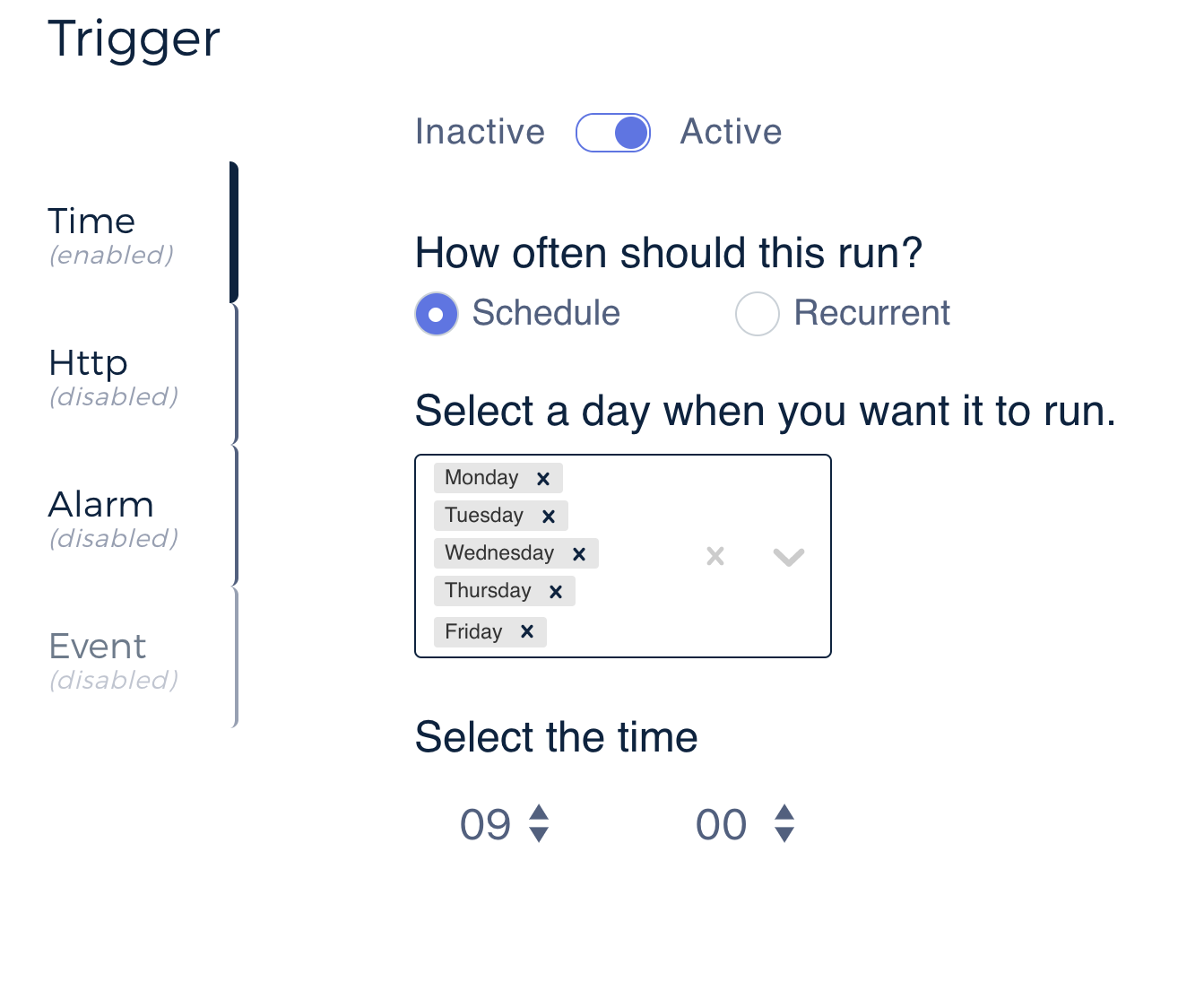 To discard a node, click on 'Delete' option form the drop down that comes on clicking on the node.
After editing all the nodes with the required parameters, save the workflow. Validate or test it by running it. After you validate a workflow, you might be prompted to add certain policies to the IAM role in AWS console. Do as directed in the workflow for a seamless experience. If you run a workflow without validating, TotalCloud auto-validates the workflow.
You can access all the active workflows from the TotalCloud dashboard. Click View All Workflows to see all the workflows.
If you have any issues while running or validating a workflow, contact us on the chat portal or send an email to support@totalcloud.io.
Click here for a more detailed understanding of creating a workflow from scratch
---
---