Create a Workflow using Templates
On the Workflows page, click Create New Workflow.
On the Create a new workflow page, click Select a workflow template and click Next. The workflow templates have four categories, All, Cost Saving, Reporting, and Automation.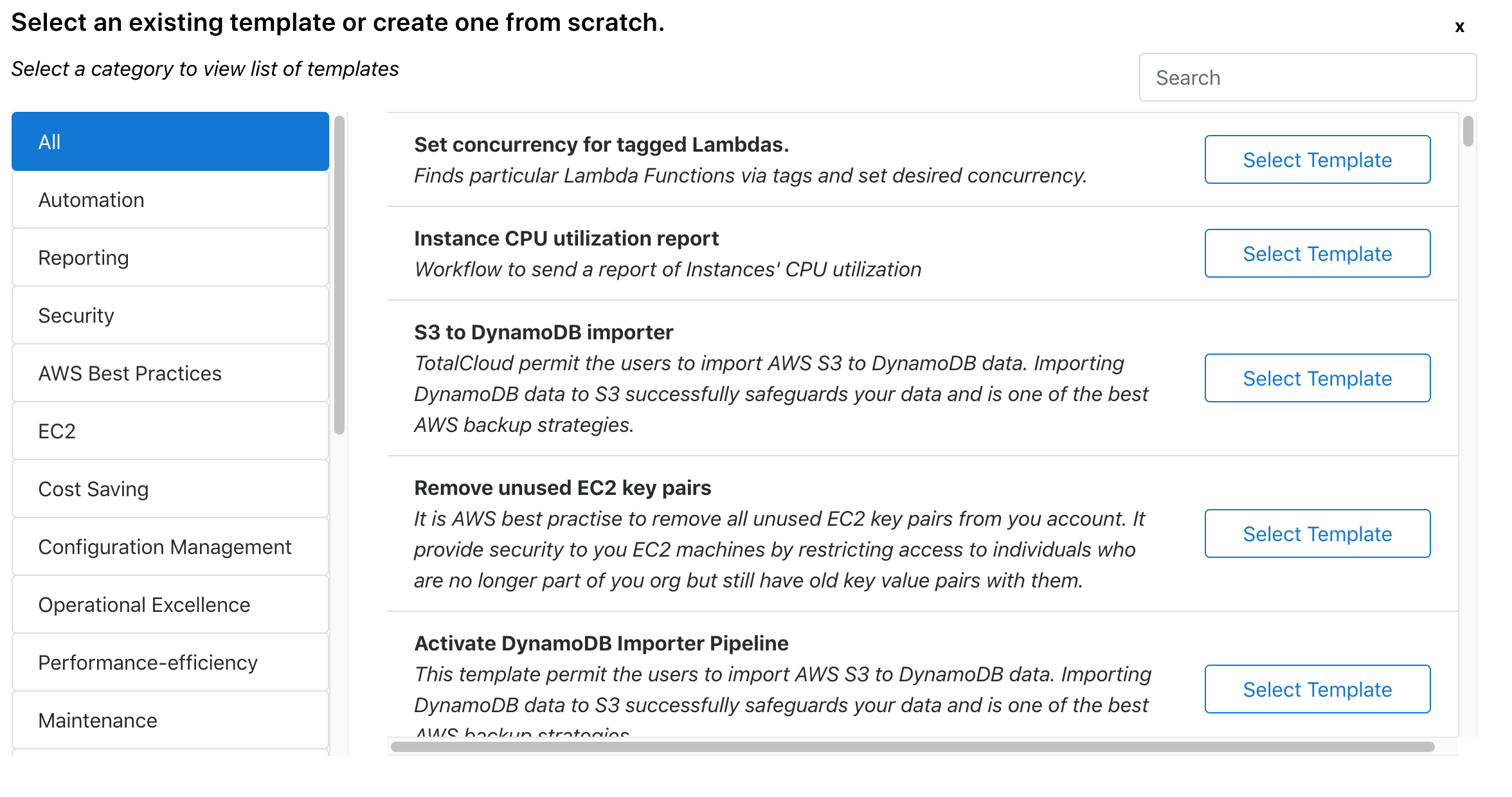 Click Select Template from the required category.
On the Confirm Template window, click Yes, Continue to confirm the selected template. The selected template with sequential nodes appears in the editor. If you want to add nodes to the template, you can pick nodes from the tool box and drop it in the editor.
Example: Workflow showing nodes essential to Schedule Start EC2 Machine.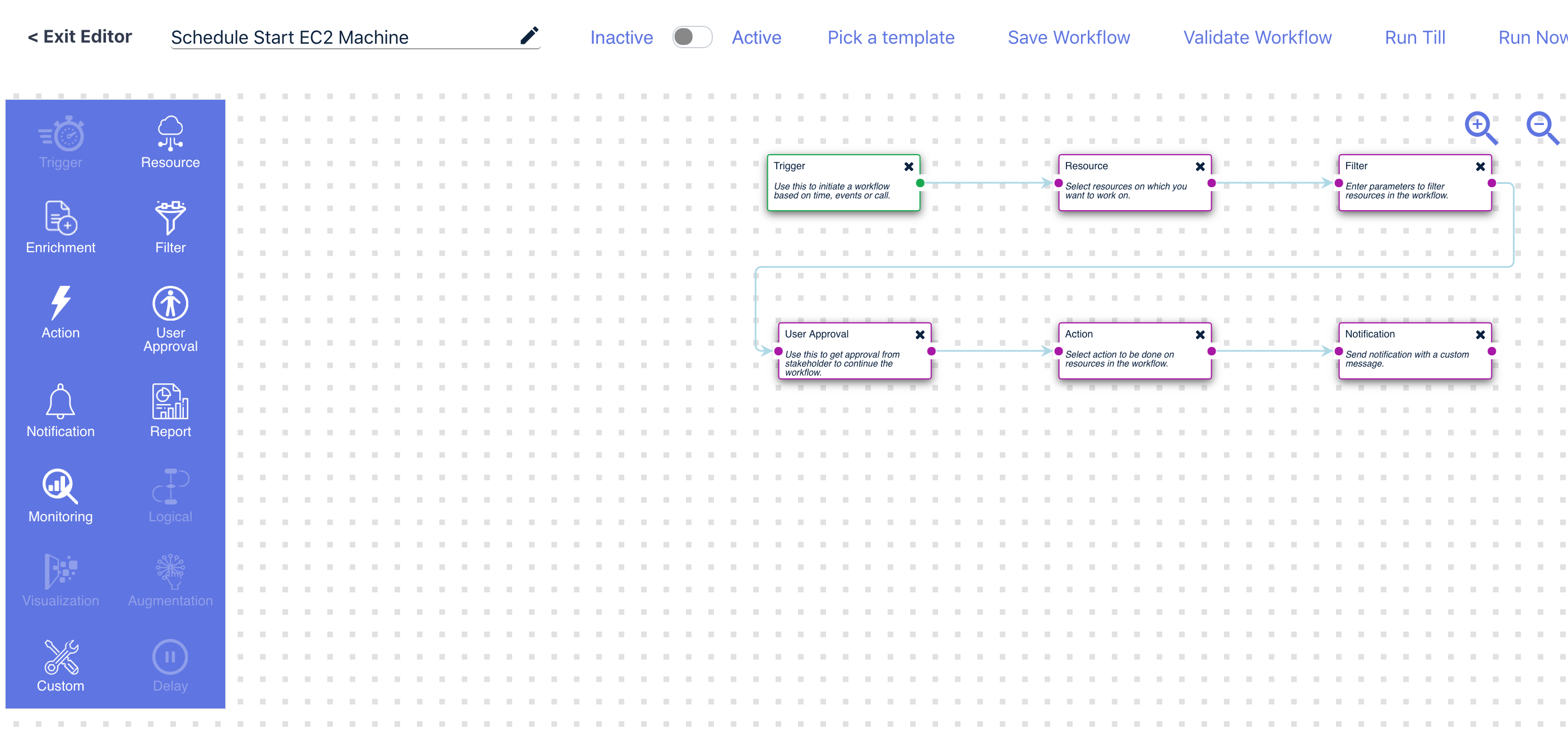 When you select a template, define the AWS credentials and customize the parameters for a node according to the requirement.
Here's a video on how to use a template in TotalCloud:
---
---