Who Should Use TotalCloud and Why?
TotalCloud is ideal for startups, SMBs, medium to large enterprises, and Manage Service Partners (MSPs) who run AWS infrastructure and seek to manage it according to their organizational processes and save hundreds of man hours spent on cloud management tasks.
Cloud Consultants, Cloud engineers, SysOps, SecOps, Solutions Architect and System Reliability Engineers (SREs) are the ideal candidates. They can effortlessly create workflows using TotalCloud to automate their day-to-day AWS cloud management tasks according to their needs.
Example:
Here's a simple use case, on how to use a workflow to automate an AWS cloud management task, like looking up AWS security groups with TCP Port 22 open to public. The workflow also emails the list to your SecOps team.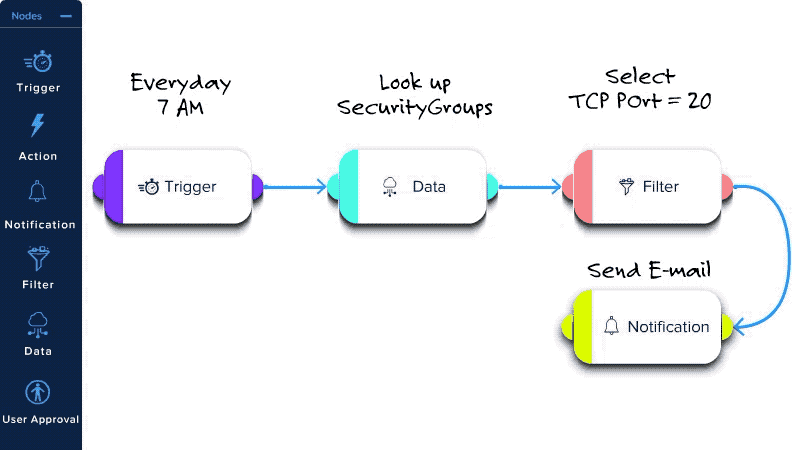 ---
---