What is TotalCloud?
TotalCloud is a web-based SaaS platform that allows you to create workflows for automating day-to-day AWS cloud management activities. Along with cloud management activities, it has collaborative capabilities essential for executing organizational needs, such as sending emails to inform certain executions, slack messages about an action, making HTTP calls, to name a few.
Here's an use case showing how to automatically delete unused EBS volumes.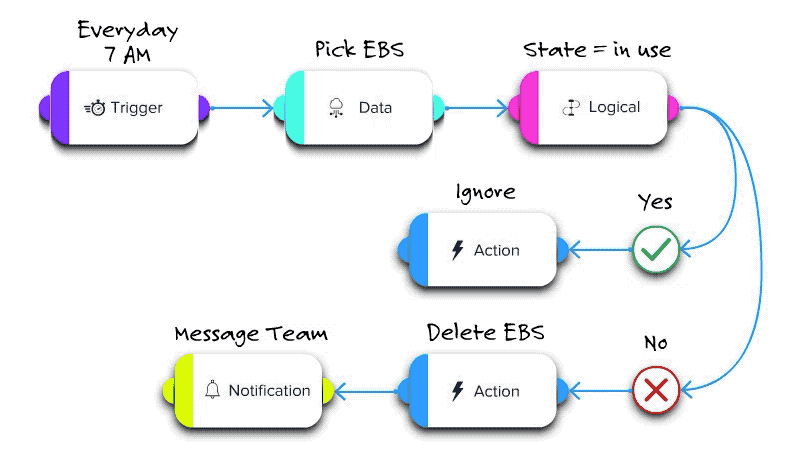 Who should use TotalCloud?
TotalCloud is ideal for startups, SMBs, medium to large enterprises, and Manage Service Partners (MSPs) who run AWS infrastructure and seek to manage it according to their organizational processes and save hundreds of man hours spent on cloud management tasks.
Cloud Consultants, Cloud engineers, SysOps, SecOps, Solutions Architect and System Reliability Engineers (SREs) are the ideal candidates. They can effortlessly create workflows using TotalCloud to automate their day-to-day AWS cloud management tasks according to their needs.
Next>>
---
---