Some of the basic elements of TotalCloud
Workflow
A workflow is a logical flow of activities in the form of nodes. The workflow executes a set of actions according to the specifications in each node.
Templates are workflow blueprints created by TotalCloud for a variety of usecases. Just adopt them directly and your good to go.
Custom workflows can be created from scratch, in The Editor. You can use the nodes in any order to solve the most complex AWS usecases.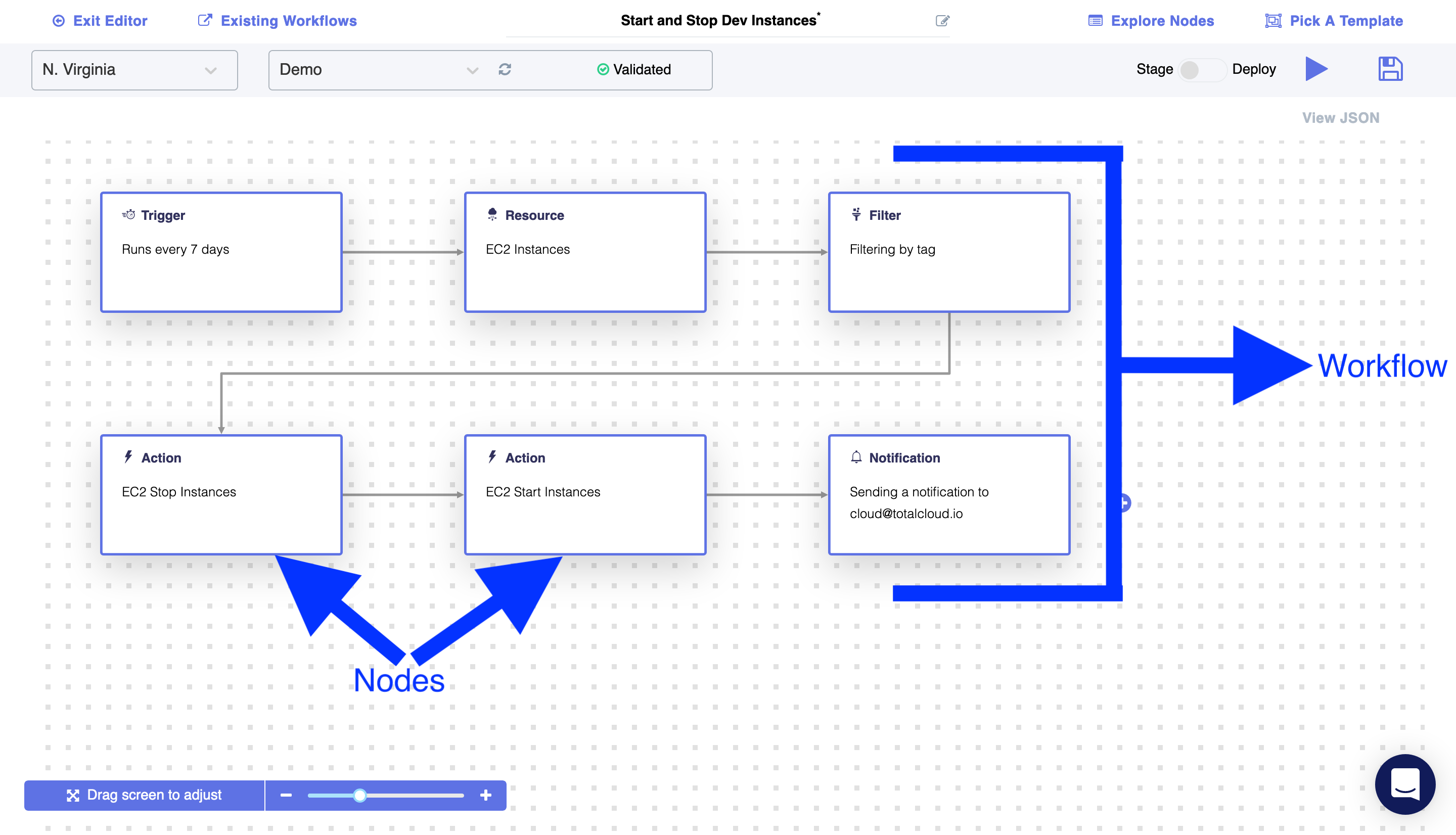 Node
A Node is the basic element of a workflow.
The following are the nodes available for creating workflows:
Add-ons
Used to enrich the data being fetched by the Resource Node.
For example, when fetching data on EC2 Instances, you can use an add-on for getting data on the attached EBS Volumes.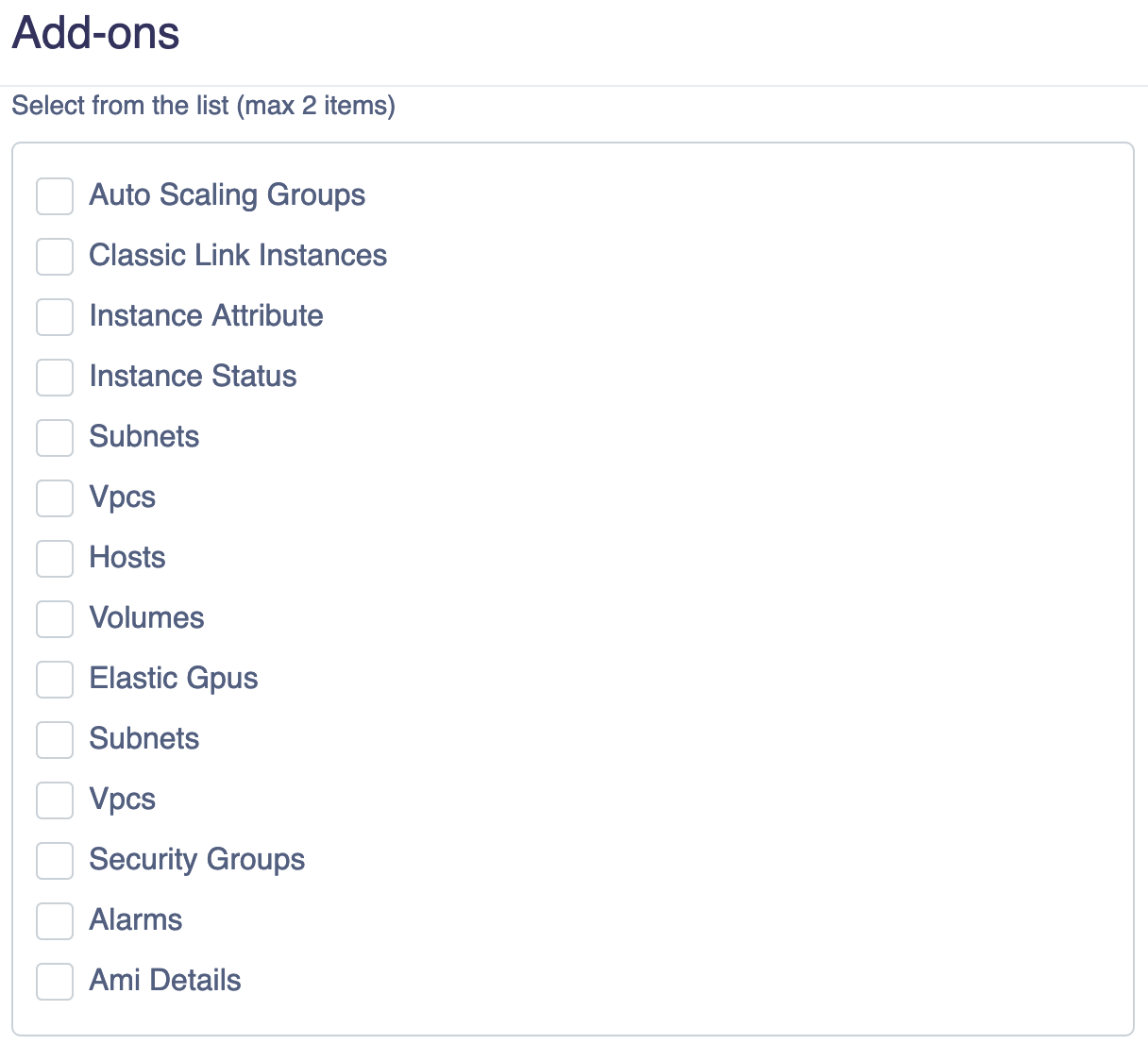 Did You Find This Article Helpful?