Important Elements of TotalCloud App
Components
Here are some of the basic elements or components of TotalCloud workflows you must know before you start creating one:
Workflow
Workflow is a logical flow of several activities in the form of nodes. The workflows executes certain actions according to the specifications in each node.
Here's a use case example of how a simple workflow executes: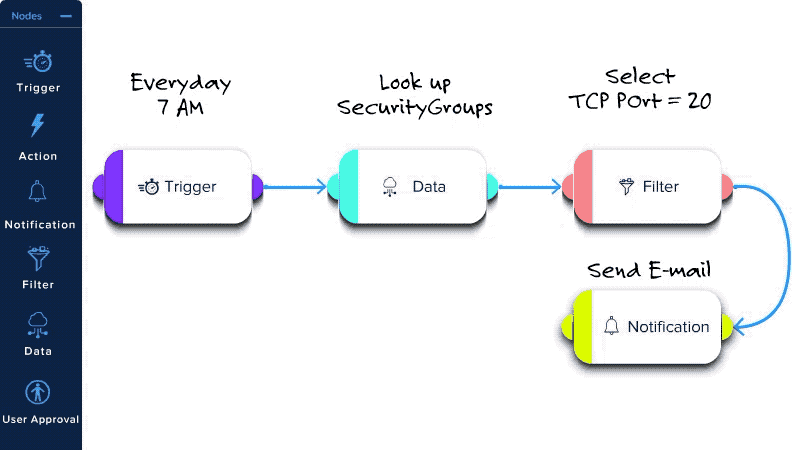 Workflow Editor
Workflow editor is a powerful tool that enables you to create workflows. You can drag and drop each node and enter parameters for certain conditions. Watch this video to get a gist of workflow editors functionalities.
Node
Node is an element of a workflow editor performing certain tasks according to user-defined specifications. Following are the available nodes in the workflow editor:
Node Configuration
These are specifications you need to enter in each node according to your requirement. TotalCloud has an extensive set of customization options, which help in fine tuning each workflow according to your requirement.
Here's an example of how Trigger node's configuration window looks like: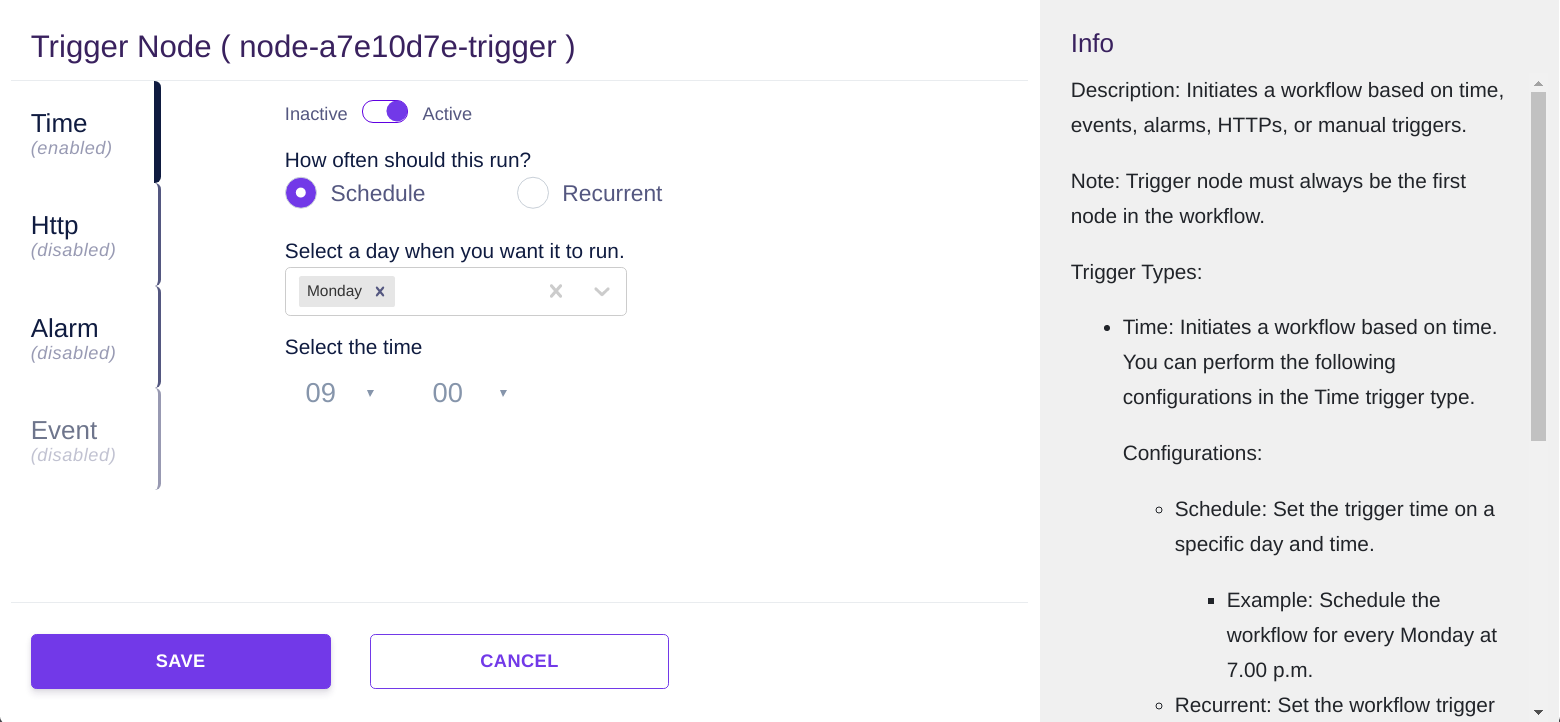 To access this configuration window, click on the 'edit' option available for each node in the Workflow Editor.
Add-ons
These are additional features available in the nodes, apart from the basic configurations, which enable the user to change settings on a granular level.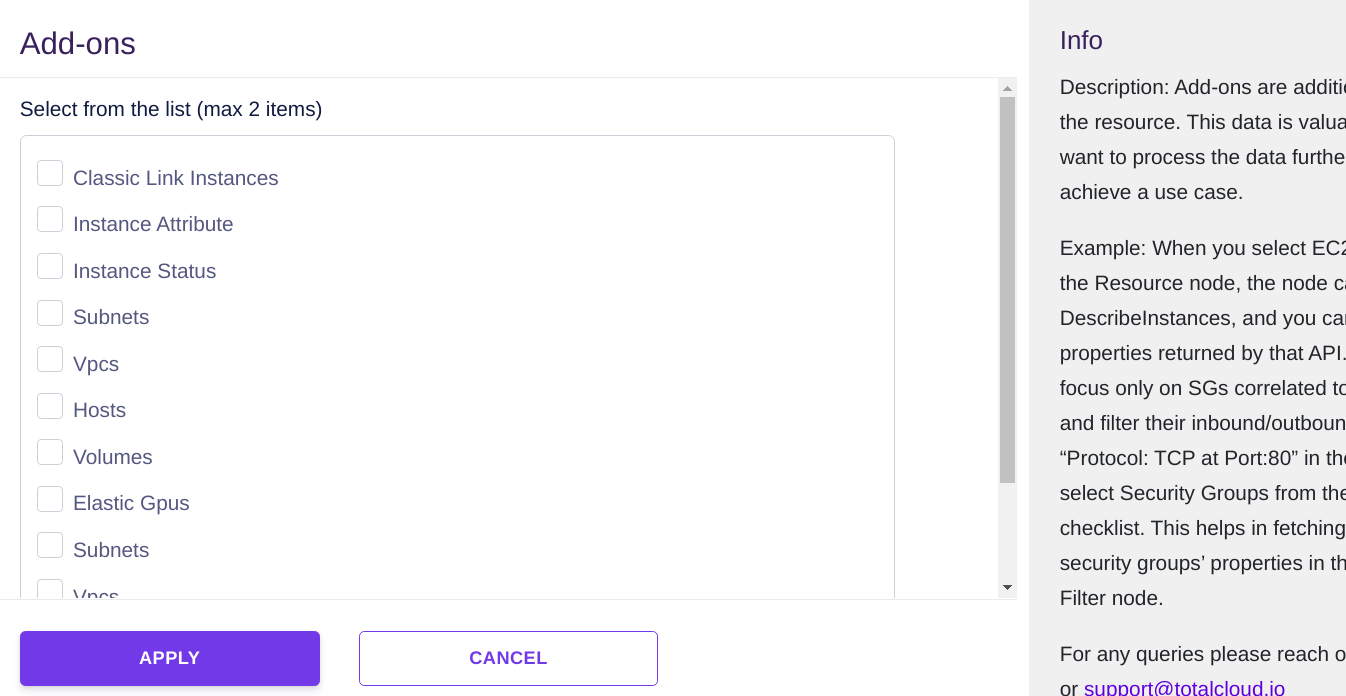 Dashboard
This gives an overview of the total number of executions, and the execution status of success or failure. It also highlights the most recent executions on your account. The list of active workflows displays the workflows that are currently deployed.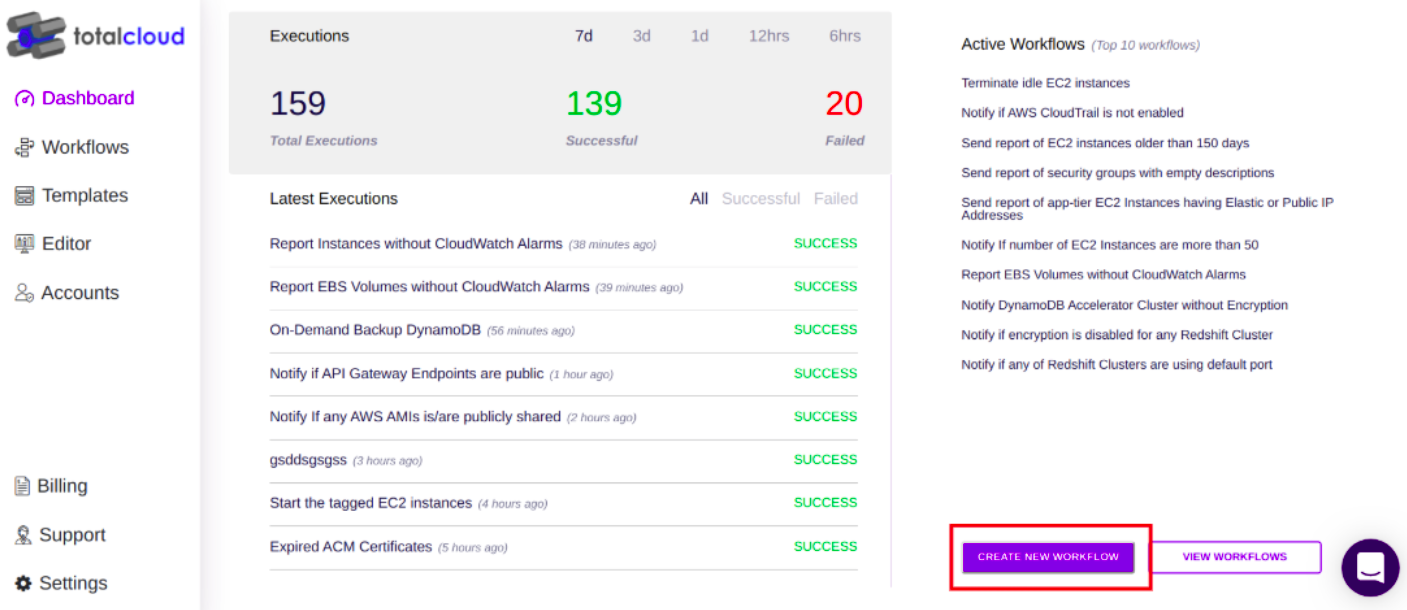 ---
---